Palestine
Hamas refutes false rumor on countries whether they support resistance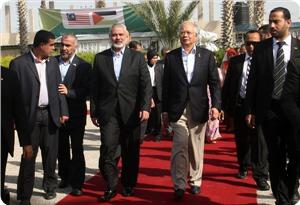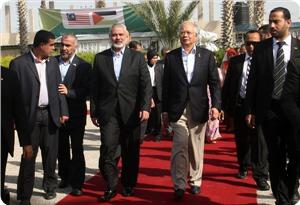 Hamas has slammed Israel's condemnation of Malaysia, allegedly for having trained Hamas paratroopers, as a malevolent Israeli propaganda aimed at weakening the increasing pro-Gaza campaigns and diverting the world's attention from the massacres perpetrated in Gaza.
Such Israeli rumors will never manage to hit down Malaysia's unyielding support to the Palestinian cause and its anti-Israeli standpoints, Hamas said in a press release on Friday night, as it acclaimed Malaysia's humanitarian assistance to the Palestinian people and its denunciation of the "Israeli terrorism".
The propaganda has been meticulously weaved by the Israeli occupation as a means to cover up its genocides against Gaza women and children, Hamas added, calling on the world's free people to rally round Palestinians and assist them throughout their fight against the Israeli usurpers.
"The Palestinian resistance has the right, all the right, to respond to the Israeli offensive against our civilians. This is a right guaranteed by all international laws."
Hamas statement came following the claims released by the Israeli Shabak intelligence agency over the potential participation of a Palestinian fighter in paraglide training in Malaysia.