Palestine
Middle East
Resistance Axix
Hamas says all Palestinian people united to defend al-Quds, al-Aqsa
Ismail Haniyeh, the head of the Hamas resistance movement, has stressed that all Palestinians are united to defend al-Aqsa Mosque and al-Quds.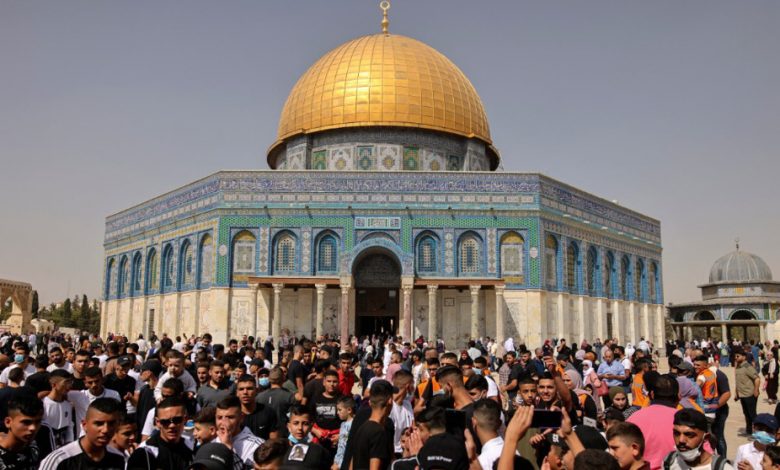 Haniyeh held a phone call with Ekremeh Sabri, the preacher of al-Aqsa Mosque, Sunday to condemn an Israeli raid on his house and interrogation of the senior cleric.
Haniyeh said the raid is "an attack on one of the senior figures in our al-Quds and al-Aqsa," expressing his solidarity with Sabri and all scholars in al-Quds as well as participants in a sit-in at al-Aqsa.
"Our Palestinian people as a whole stand behind our scholars and sit-inners in defending al-Quds and al-Aqsa Mosque" and its Islamic identity, he said.
The Hamas leader said the resistance movement had asked Cairo during the latest talk with Egyptian officials to intervene to stop Israeli violations in al-Quds, warning of a renewed escalation.
Earlier on Sunday, Sabri said Israeli authorities had questioned him.
The interrogation, which lasted for about five hours, focused on his prayers at the prayer space at the Bab al-Rahma gate amid an Israeli court's decision to close it.
Sabri stressed that the Bab al-Rahma prayer space is open and is part of al-Aqsa Mosque, Islam's third holiest site.
The Palestinian Information Center said Sabri was released after the Israeli authorities decided to ban him from entering al-Aqsa for a week which can be extended to several months.
Weeks of Israeli harassment of Palestinians in al-Quds and attempts to appropriate Palestinian lands in the Sheikh Jarrah neighborhood were followed by the Israeli bombardment of the besieged Gaza Strip in May this year.
The Israeli aggression on Gaza killed over 250 Palestinians and wounded more than 1,900 others, before a ceasefire unilaterally declared by Tel Aviv and accepted by Palestinian resistance groups came into effect on May 21.