Palestine
Hamas says joint action, national dialog best way to confront Israel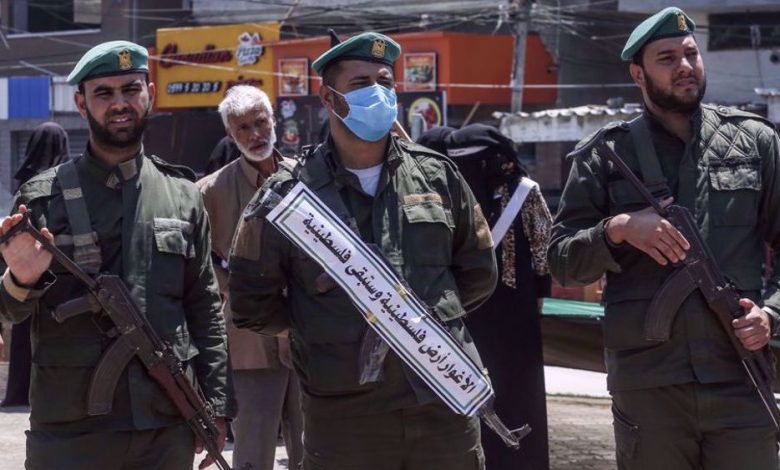 The Palestinian resistance movement Hamas has praised as a strategic choice taking the path of joint action and comprehensive national dialog among various Palestinian groups to resist the Israeli regime and confront its sinister schemes.
In a statement issued on the occasion of the 20th anniversary of al-Aqsa Uprising (al-Aqsa Intifada) on Monday, Hamas rejected any agreement on normalizing ties with Israel, in the wake of deals brokered by Washington and signed between Tel Aviv on one hand and the United Arab Emirates (UAE) and Bahrain on the other.
The Palestinian resistance movement once again censured the Arab League for failing to reject the much-condemned normalization, lambasting the organization for shirking its responsibility and refusing to denounce normalization with Israel.
"The Palestinian people's uprising that erupted on 28/9/2000 represented conclusive evidence that cannot be questioned. Our Palestinian people will never stop claiming and fighting for their rights and fighting their occupiers regardless of difficulties or conspiracies," further said Hamas in its statement, carried by the Palestinian Information Center.
Hamas urged Palestinians to frequent the al-Aqsa Mosque in its defense and firmly confront Israeli forces and settlers, no matter what.
The Gaza-based movement said it would spare no effort to unify all Palestinian factions against Israel, particularly in light of the dangers facing the Palestine cause through the normalization scheme as well as the US-proposed "deal of the century" and recognition of Jerusalem al-Quds as the "capital" of Israel by some countries.
African nations call for an end to occupation of Palestine
Last week and during their addresses via video at the 75th session of the United Nations General Assembly, leaders of certain African countries, Egypt, Kenya, South Africa, and Algeria included, stressed that Palestine remains a priority for Africa, the Palestinian Information Center reported on Monday.
The African leaders highlighted the need for Israel to end its occupation of Palestine and reiterated the legitimate right of Palestinians to self-determination and freedom.
They also emphasized the necessity of the creation of a Palestinian state to ensure a just, long-lasting peace.
Israel, they stressed, must halt annexation plans, and the construction of illegal settlements.
The Department of Public Diplomacy of the Palestine Liberation Organization (PLO) welcomed the stance taken by the heads of state of African nations regarding Palestine.
Although Israel has established intensive diplomatic and economic ties with African states in the past few years, African leaders have remained consistently supportive of Palestinian rights at international fora, the report added.
Africa remains an important pillar of solidarity and support for Palestinians, the PLO added in its statement.