Palestine
Hamas Sets Preconditions for Truce with Israel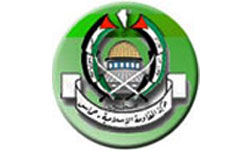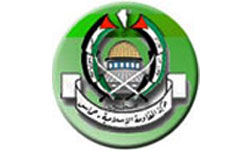 The Israeli regime, shocked by the barrage of Palestinian groups' missiles after its assaults on Gaza, has demanded mediation of different parties like Egypt for a ceasefire with Palestinian resistance groups but Hamas officials say they have specific preconditions for such any truce.
Senior Hamas officials on Saturday demanded Egypt to ease the blockade on Gaza, and asked them to ensure Israel will stop assassination of Hamas leaders, Egyptian sources reported.
In a meeting Saturday, a Palestinian delegation headed by Hamas leader Khaled Mashaal told the Egyptian officials that Israel must ease the Gaza siege and stop assassinating Hamas leaders before a ceasefire can come into effect.
Hamas also demanded that Egypt open all crossings into Gaza.
The Egyptian delegation was headed by Raafat Shehata, head of the Egyptian intelligence service.
Hamas officials have refused a ceasefire with Israel as long as it continues atrocities and onslaught on the besieged strip.
Hamas Deputy Chief Mousa Abu Marzouq in Cairo on Friday strongly rejected any imminent truce with the Zionist regime, saying that Tel Aviv must stop assassination of Palestinian resistance movement's leaders and put an end to the siege of Gaza before the implementation of any ceasefire.
"There are many calls for truce, but it will not be soon," Abu Marzouq said.
He said that Hamas demands an end to the Israeli siege of Gaza and a stop in the assassination of its leaders, the Palestinian Maan news agency reported.
In similar remarks on Friday, Hamas Spokesman Sami Abu Zahri said that the movement had rejected overtures from "several mediators" offering to broker a ceasefire.
"We received proposals through several international and regional parties to broker a ceasefire, but Hamas believes the Israeli occupation is not serious about reaching a ceasefire agreement," Abu Zahri told reporters after meeting with different factions in Gaza City.
Assaults on Gaza started on Wednesday when the Israeli military launched a series of new air and sea attacks against the Palestinians in the coastal territory. Ahmed al-Ja'abari, the popular and influential head of the Hamas military wing, the Ezzedeen al-Qassam Brigades, was assassinated in an Israeli attack on his car on Wednesday.
Over 48 people have been killed and more than 510 others injured in the new wave of Israeli attacks.
At least 10 Palestinian children have been killed and over 60 injured in Israeli airstrikes since Wednesday, according to the UN.
An 11-month-old boy and a pregnant woman are among the dead.