Palestine
Hamas Stresses National Reconciliation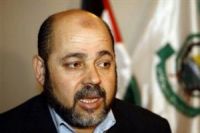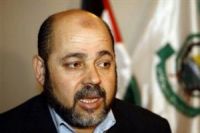 Deputy of Hamas Political Bureau highlighted the necessity of nationwide reconciliation among Palestinians.
According to AFP, Musa Abu Marzuq said on Friday ahead of leaving Gaza, "If all groups participate national reconciliation will be realized."
He made it clear that all groups should enthusiastically and unconditionally pursue the realization of the national reconciliation in the Palestinian territories just as they signed the primary agreement.
Deputy of Hamas political bureau added, "All people who have arrived in Gaza have felt real freedom in the region and the victory of the Resistance during the 8-day war against the Zionist regime has been achieved by the support of all Palestinians and Muslims."
Musa Abu Marzuq is one of the main nominees for the chairmanship of the Hamas political bureau and substitution of Khaled Mash'al.
He and Masha'l have recently arrived in Gaza to take part in the 25th anniversary of Hamas formation.
Having met his family and near relatives in the border city of Rafah, Abu Marzuq entered Egypt.