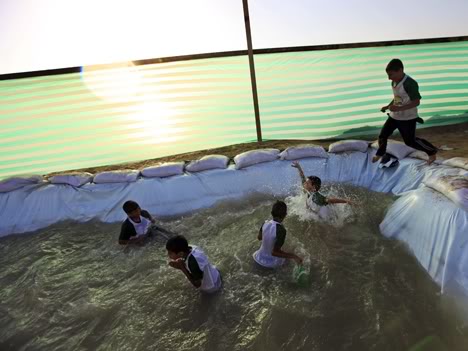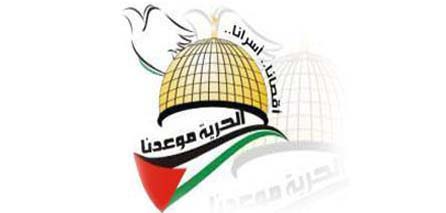 Hamas summer games is an annual enterprise aims to convey joy and entertainment for Palestinian children and youth who suffer from cruelty of Israeli siege imposed after Hamas great democratic win.
Hamas summer games target all Palestinian categories , focusing on children and youth as most important category in the Palestinian society.
The ideology of Hamas summer games is different from ideologies adopted by other organizations, let us say from UN summer games and many other.
The Islamic ideology a adopted in Hamas summer games, meets with the Islamic values of the Palestinian people.
Number of camps prepared for summer games are about 800 camps involving more than , 100 thousand male and female students.
(Our Aqsa Mousque, Our Prisoners, Freedom Is Our Appointment ) is the banner of Hamas summer games for the year of 2010.
Hamas has qualified more than 6200 supervisors for managing summer games for this year.
The central committee of Hamas summer games camps mentioned that memorizing Quran camps fall under the framework of these camps.
Participants in summer games camps expressed their happiness for the starting of these joyful camps, saying that:" these camps are great tool to get us out of the psychological pressure we live due to Israeli siege imposed to weaken Palestinian people".
During a meeting with them they said that" we are going to struggle for the release of all our prisoners and occupied Jerusalem"
They justified that for the worry they feel towards Palestinian prisoners in Israeli jails.
One explained the banner and logo they have on their T-Shirts as Al Aqsa Dom rock coiled with Palestinian flag and dove of freedom over as a symbol of freedom prisoners looking for.
Culture, education and entertainment are the subjects of Summer Games Camps, supervisor Khalid said.
He also mentioned that we are doing our best to convey fun and joy to get them out of sorrow and despair they live in due to Israeli criminal acts committed against their families, friends and neighbors during Israeli war on Gaza.
Kahlid says we have a lot of orphaned children who joined our meaningful summer camps.
He said " they are so happy to see each other, to know each other, because they have one trouble"
We are doing hard to help those children out of bad sorrow they live in, we deal with them differently, we try to listen for their problems to solve it.
We give them a lot of interest and care, because they are very important element in the Palestinian society, we respect them for their sacrifices in the sake of Allah swt and the holy land of Palestine.
We are a warm lap for them, what making them feel friendly towards us, and that's why we ask them always to pray for al-Qassam brigades to defeat those cowardly Zionists who committing crimes against Palestinian people, Khalid added.
Ahmed, a 10-year orphaned boy, who lost his father during Israeli war on Gaza tried to narrate his sad story with tears, when we asked him about his father's martyrdom ? he said:" when we were inside our home which located near al-Atatra area, my father was trying to hide us inside one safe room, he was moving inside to bring water food and covers.
We were very afraid due to ongoing shooting out side, my younger brothers and sisters were crying all the time, my father was very worried about our fate, he asked us not to get close to windows or doors, he said that Jewish soldiers have no mercy, they may shoot any moving things inside homes.
He closed widows and doors very well, and evacuated us to one safe room.
Ahmed narrates his mournful story with tears, he continued saying: "once the Israeli tanks became very near to our home, they started bombing the area randomly, one grenade hit our home what caused of death of my father who was separated into two parts.
Tears of Ahmed moved the feelings of his colleagues and supervisors who were standing during the interview.
We went their to reflect the funny and joyful atmosphere of summer games, but unfortunately we found a lot of sorrow we tried to ignore.
This is the occupation and these are his crimes, he changed happiness into sadness and hope into pain, but spirit of confrontation is still living inside those who scarified their sons, fathers and families to see their home land –Palestine- liberated.