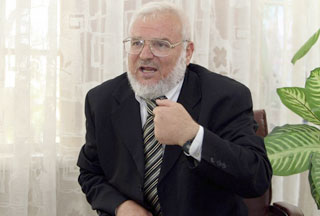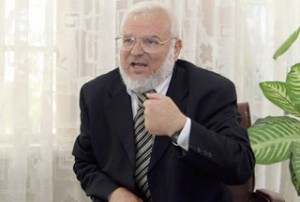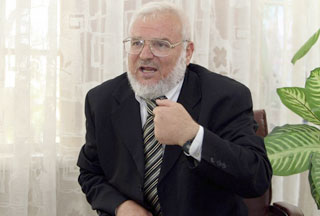 Hamas will sign the Egyptian-brokered reconciliation deal with rival Fatah party by the end of November, says Speaker of the Palestinian Legislative Council Aziz Al-Dweik.
"By the end of the month you'll hear what will delight your hearts," Dweik said in an interview with Al-Jazeera on Wednesday, stressing that efforts to secure an end to the factional division in Palestine was ongoing.
The senior Hamas member said Egyptian officials had pledged to consider Hamas' reservations on the issue, and that the items would be listed on the sidelines of the reconciliation paper to be signed by both Hamas and Fatah.
In an article published by Al-Quds Al-Arabi paper earlier in the day, Dweik elaborated on the conditions the Islamic movement insisted to be included in the unity document.
"There are many reservations related to the actual situation, like when the Palestinian Authority fired Hamas employees, as well as the continued detention of Hamas members in West Bank prisons," Dweik was quoted by the Palestinian paper as saying.
He hailed the Egyptian efforts to mediate unity in Palestine and encouraged Cairo to 'continue these few meters' to reach Palestinian reconciliation. He said unity was urgent after 'the evaporation of the American promises' to the Palestinian Authority.
The Fatah-led Palestinian Authority's acting chief, Mahmoud Abbas, recently expressed deep disappointment with Washington's failure to hold Israel accountable for its atrocities against the Palestinian people and to stop Israeli settlement expansion program.
The Palestinian Authority has long demanded a complete freeze on all Israeli construction activities in the occupied West Bank as a pre-condition to resume peace negotiations.
Israel has resisted the demand despite mounting pressure from the international community.