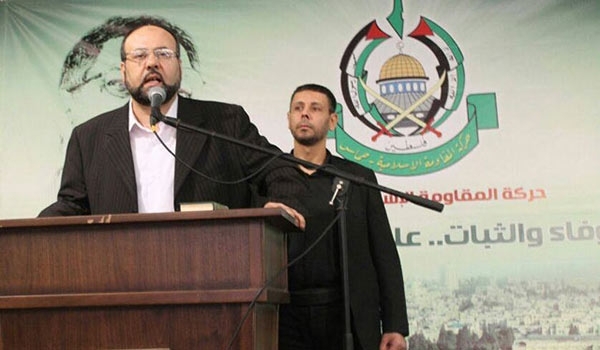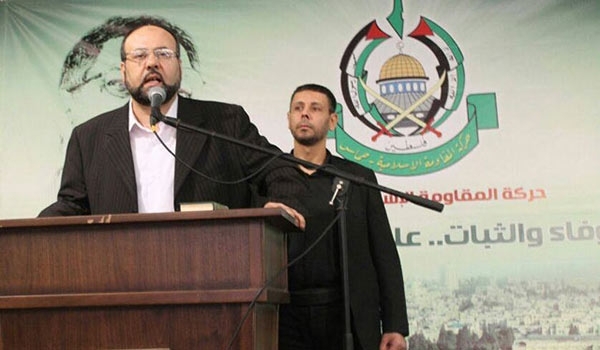 Representative of the Islamic Resistance Movement (Hamas) to Lebanon Ali al-Baraka said Iran as an influential country in the region has never left the Palestinians alone in their fight against Israel.
"Ever since the victory of the Islamic Revolution of Iran the Palestinian crisis has been a major propriety for Iran, whose relations with the Palestinians are of strategic value for both sides," said Ali al-Baraka, quoted by the Palestinian news agency, Wafa.
Al-Baraka said that Hamas believes Iran is an influential country in the region and has felt that reality with its entire existence during the toughest days of the Palestinian nation's life.
Late in November, Iran's Permanent Ambassador to the UN's Vienna Offices Reza Najafi blasted the world body for inaction against Israel's aggressions against the Palestinians in last 65 years.
"It is more than 65 years that the Palestine conflict has been lingering not only as an Islamic-Arabic issue, but turning throughout that long period into a complicated political and legal international dispute," Najafi said on the anniversary of the International Solidarity Day with the Palestinian Nation at the time.
He said that throughout all those long years the Palestinian people's share had been nothing, but oppression, homelessness, getting killed, occupation of their homes, and due to the colonialist policies pursued by the Zionist regime, losing more and more of their rights in their motherlands that has got smaller and smaller every day.
"Only a few months have passed since the creation of another horrendous human catastrophe in Gaza by the blood thirsty war machine of the Zionist regime in which the defenseless Gaza residents, especially women, children and elderly Palestinians were massacred by that regime," he reiterated.
Najafi once again repeated Iran's proposal for resolving the Palestinian crisis, based on democratic ways aimed at harbingering a just and sustainable peace, ending the occupation in the entire Palestinian lands, and the homelessness of all Palestinian refugees.
He said that every citizen of Palestine, regardless of their religions, races, and ethnicities, should have the right to vote for their solid, independent Palestinian motherland whose capital city will be the Holy Quds (Jerusalem).
The internationally recognized Palestinian territories of which the West Bank and East Jerusalem form a part have been occupied by the Israeli military since 1967.
The UN General Assembly on December 2, 1997 issued a resolution naming November 29 as the International Solidarity Day with the Palestinian Nation.
The day is commemorated every year in UN New York Headquarters and the other UN offices around the globe, including Vienna.