Palestine
Hamas Urges Palestinians' Firm Reaction to Israeli Aggression against Al-Aqsa Mosque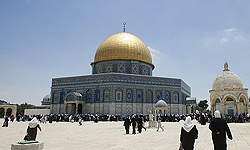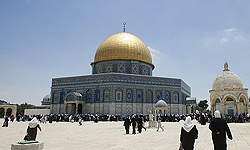 The Palestinian resistance movement, Hamas, once again condemned Israeli aggression against the al-Aqsa mosque, and called on the Palestinian nation to show a strong reaction to Tel Aviv's attacks on the mosque.
"Now time is ripe for bringing an end to the crimes of the Zionist occupiers against the holy Quds and al-Aqsa mosque," member of Hamas' political bureau Ezzat al-Rashq was quoted by Palestinian Information Center as saying on Wednesday.
He further reiterated that the Organization of Islamic Cooperation (OIC) and the Arab League should comply with their commitments and undertakings for the protection of the al-Aqsa mosque.
Israel renews aggressions against the holy mosque occasionally, the latest of which occurred early October, during which Israeli forces stormed the al-Aqsa Mosque compound and used stun grenades to disperse Palestinian worshippers. Nearly two dozen people were injured, including a 16-year-old teenager.
The attack came after a group of Israeli settlers tried to enter the compound as Palestinians were saying their Friday Prayers, sparking clashes.
Israel has occupied the West Bank since 1967, and annexed East al-Quds, where the holy al-Aqsa Mosque is located, a move not recognized by the international community.