Palestine
Hamas vows to continue anti-israel protests in Gaza Strip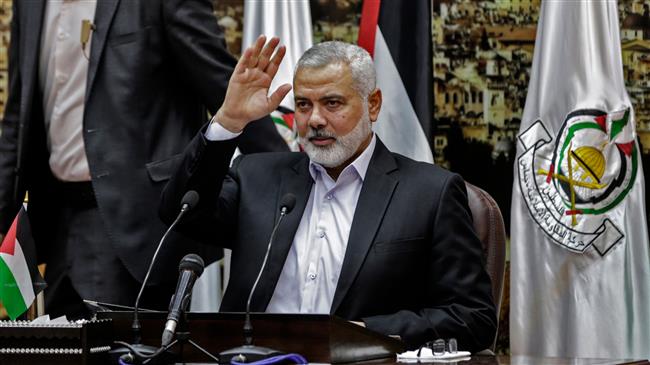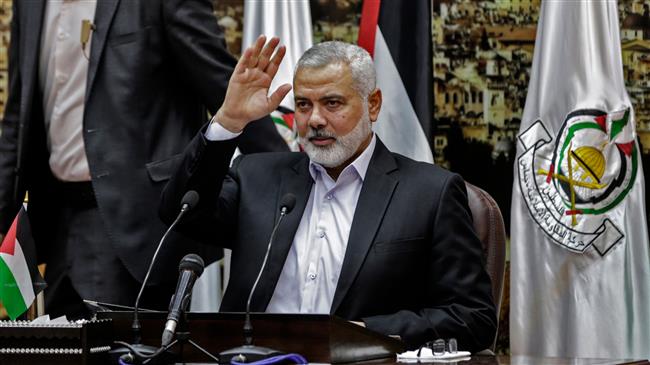 The Palestinian Hamas resistance movement says the recent wave of anti-occupation protests in Gaza are a popular reaction to the US's policy shift on Israeli-occupied Jerusalem al-Quds, emphasizing that the rallies will continue as long as all its objectives are achieved.
Ismail Haniyeh, head of the Hamas political bureau, told Russia's Sputnik news agency on Monday that the Gaza residents have managed to draw attention to the plight of Palestinians by staging mass demonstrations against Israel and the US in the blockaded sliver.
The popular protests have been organized by Hamas, which runs Gaza.
"Some goals have been achieved thanks to these protests, and they will continue until we reach all our goals," he said, noting that the rallies had helped the Palestinian people "confirm their right for the return to the abandoned territories."
Tensions have been running high near the Gaza fence since March 30, which marked the start of a series of protests, dubbed "The Great March of Return," demanding the right to return for those driven out of their homeland.
At least 131 Palestinians have been killed and 13,900 others wounded by Israeli forces over the past few weeks, according to the latest figures released by the Gaza Health Ministry.
The Gaza clashes reached their peak on May 14, the eve of the 70th anniversary of the Nakba Day (the Day of Catastrophe), which coincided this year with the US embassy relocation from Tel Aviv to occupied Jerusalem al-Quds.
Both friends and foes of the United States voice criticism as Washington opens its embassy in Jerusalem al-Quds.
The bloodshed in Gaza sparked sharp criticism from the international community and prominent human rights groups.
Palestine called on the UN to adopt a resolution that would deplore the Tel Aviv regime's "excessive use of force," particularly in the Gaza Strip.
Commenting on Washington's decision late last year to recognize occupied Jerusalem al-Quds as Israel's "capital," Haniyeh said the US's embassy move is not an issue that can be dealt with by force.
Elsewhere in his interview, Haniyeh hailed Iran and Syria for supporting the Palestinian people.
The Syrian nation and government "always stood in solidarity with the Palestinian people and supported its rights," he said, adding, "Iran has greatly supported the Palestinian people and the resistance, and the connection with Iran today is very special and very developed."