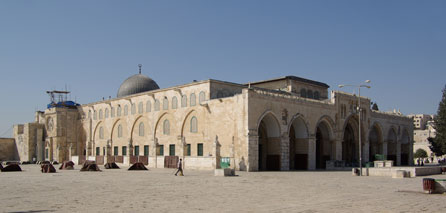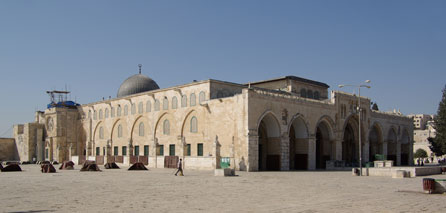 Gaza- Hamas movement warned of the Israeli construction of a "National Park" on the Mount Scopus Slopes in occupied Jerusalem in its capacity as the latest series of Judaization projects of the occupied holy city.
Hamas strongly condemned the building of this park on lands of Tur and Issawiya villages that would confiscate 740 dunums of their fertile land.
The Israeli occupation authority (IOA) has been escalating violations against Jerusalemites including depriving them of building on their own land, Hamas said.
It charged that the accelerating Israeli Judaization schemes displayed the extent of international collusion and the Arab and Islamic weakness.
Hamas also lashed out at the Palestinian Authority for indulging in futile talks and security coordination with an "enemy that respects no agreements and is only concerned with its own interests".
The movement stressed that the IOA's ceaseless attempts to rob Palestinian land would not succeed in changing its landmarks and would not succeed in Judaizing it.
Hamas called for an urgent Arab-Islamic-international action to protect the Palestinian land in face of such settlement gobbling and to stand up to attempts to Judaize occupied Jerusalem's landmarks.