Palestine
Hamas: We will develop the resistance weapons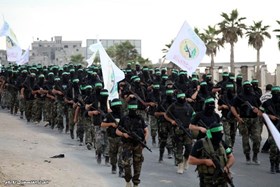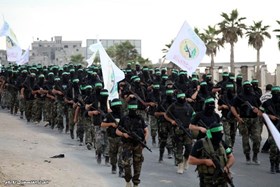 The Islamic Resistance Movement, Hamas, confirmed on the sixth anniversary of Al-Furqan Battle that it will keep working on developing the resistance weapons.
The Movement said in a statement issued on Saturday: "On this day in 2008, the Israeli occupation waged a bloody aggression against the Palestinian people in Gaza claiming the lives of hundreds of police cadets and officers in the first raid of the war in an attempt to terrorize and subdue the Palestinian resistance, most importantly Hamas."
The Israeli occupation tried to uproot the Palestinian resistance through a comprehensive war against the Gaza Strip for 21 uninterrupted days, which resulted in the death of 1500 citizens and the injury and displacement of thousands others.
The statement noted that the political leadership stood as resolutely as the resistance and refused to bow to the occupation's conditions especially disarming the resistance or abandoning armed resistance.
Hamas hailed the martyrs of al-Furqan battle including its two senior leaders: Nizar Rayyan and Said Siyam, and considered this battle a prelude to the ensuing victories in the two other aggressions in 2012 and in 2014.
On this occasion, the Movement confirmed its refusal to abandon armed resistance under any circumstances; instead, it said, it would be working on developing its armed potentials.
"Our people will never forget the Israeli heinous crimes and the resistance won't let the occupation get away with these crimes without a fair punishment," Hamas said, adding: "all the conferences that aim to eliminate the Palestinian resistance through the United Nations or through new negotiations are futile and fruitless."
"The Palestinian people will bring to account whoever prevents the reconstruction of Gaza and assists in the blockade on Gaza, and will never forgive whoever tries to distort the resistance's image and conspires with Israel against it," the Movement concluded.