Palestine
Hamas: We'll continue to uphold Sheikh Yassin's principles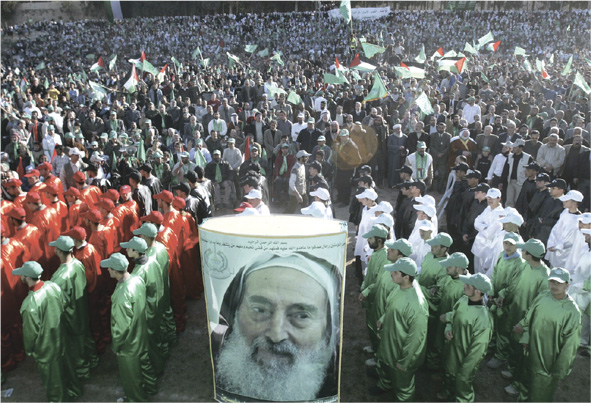 The Hamas Movement has reiterated its adherence to the principles which its founder Sheikh Ahmed Yassin established, vowing that it will never cede an iota of the Palestinian soil or recognize the Israeli occupation state.
In a statement on the 17th anniversary of Sheikh Yassin's martyrdom, Hamas recalled the principles that its founder underlined during his life, most importantly his call for "purging Jerusalem from the Zionist desecration as a sacred duty that should be shouldered by every Arab and Muslim citizen."
The Movement also affirmed its adherence to the principle of not recognizing Israel. "We will never recognize the occupation or reconcile with it. We will never give up a single speck of the Palestinian land and its holy sites."
The Movement highlighted the Palestinian right of return as "an inalienable and sacred right," stressing that the resistance against the occupation would continue until all the Palestinian refugees return to their homes and areas.
It also vowed to uphold its efforts to liberate all the Palestinian prisoners from Israeli jails as one of the principles set by Sheikh Yassin.