Palestine
Haneyya calls for activating events against Gaza siege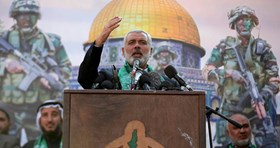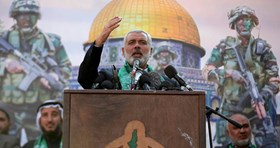 Deputy head of Hamas's political bureau Ismail Haneyya has said that the Israeli blockade on the Gaza Strip has caused unignorable great suffering to the population in all aspects of their life.
Haneyya made his remarks in a recorded speech at a conference held on Friday in the Turkish city of Istanbul under the title, "Together, we will liberate Jerusalem." "We call upon the Arab and Muslim nations to revive their activities against the siege imposed on Gaza for 10 years," Haneyya stated. The conference was organized by the international student coalition for the support of Jerusalem and Palestine and it was intended to build a bridge of cooperation between student and youth groups in the Islamic world to serve the Palestinian cause.
The two-day conference was attended by political activists and media figures from 30 Islamic countries. Chairman of the conference Ziyad Abu Makhleh stated in his opening speech that the conferees came to Istanbul to agree on one plan for the liberation of Jerusalem and to support all forms of resistance against the occupation.
"We want to bring together all student forces of the Islamic world on the issue of Jerusalem until we get our desired goal, which will be achieved by the efforts and cooperation of the nation's young people," Abu Makhleh said.