Palestine
Haneyya calls on factions to protect Jerusalem Intifada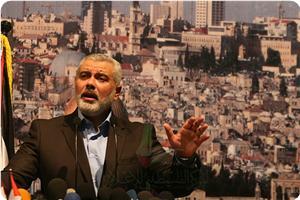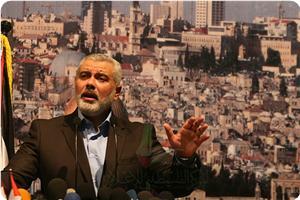 Deputy Chairman of Hamas Political Bureau Ismail Haniyya called on Palestinian factions to protect and escalate Jerusalem Intifada.
Haniyya said, in a video conference in a pro-Intifada political festival held in Lebanon on Sunday, Jerusalem Intifada constituted a turning point in the history of the Palestinian people. The Jerusalem Intifada has refuted all of the political analyses claiming that the Palestinian people is tired of resistance and will not rebel against the Israeli occupation again, he elaborated.
"Attacking al-Aqsa Mosque explodes the outrage of Palestinians and the Israeli attempts to divide the Muslims' holy site will not be accepted at all," Haniyya underlined.
The Hamas senior official Haniyya said the uprising has united the Palestinian people better that any time before. The uprising has succeeded by individual heroic stories which proved that the Palestinian people have overcome the arming barrier as they already possess the power of faith and determination, he pointed out.
Referring to Kerry's efforts for ending Jerusalem Intifada, Haniyya said "No power in the world will succeed in ending the uprising".