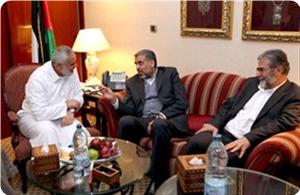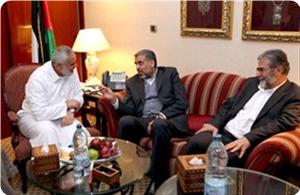 Gaza premier Ismail Shallah conferred with secretary general of the Islamic Jihad movement Dr. Ramadan Shallah in Cairo on latest Palestinian developments.
The meeting, on the sidelines of Haneyya's visit to Egypt that started on Wednesday, also tackled Palestinian reconciliation and regional developments.
Haneyya was received by Egyptian president Mohammed Morsi on Wednesday night and intelligence chief Murad Muwafi on Thursday and discussed with them Palestinian concerns and Gaza issues.