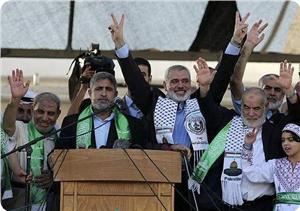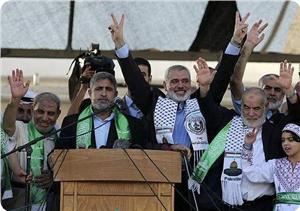 The Islamic Resistance Movement, Hamas, asserted that the vice chairman of its political bureau, Ismail Haneyya, is in a good health denying there was anything wrong with him.
"In the psychological warfare framework and in an attempt to create illusionary victories, some fake Israeli media promoted lies about Haneyya's health," Hamas said in a brief statement on Thursday.
It asserted that Haneyya "gave a victory speech in Gaza city on Wednesday, toured in an open car among Palestinian public celebrating a victory over Israel, and then visited the Palestinians wounded by the Israeli aggression in al-Shifa hospital, in a good health."
Israeli media claimed that Ismail Haneyya was transferred to al-Shifa hospital in a bad health condition, on Wednesday evening, after his speech in Gaza.