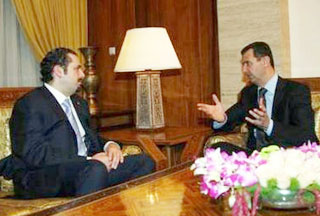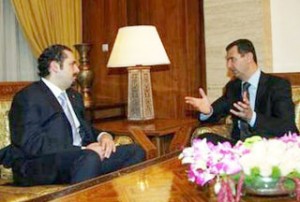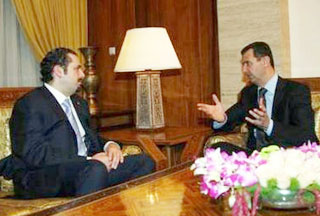 Lebanese Prime Minister Saad Hariri and Syrian President Bashar al-Assad have held "fruitful" talks.
The two leaders held detailed discussions in Damascus on Saturday and said they were held in "a good and friendly" atmosphere to promote bilateral relations between the two countries.
Hariri's visit to Syria brings an end to nearly five years of animosity with Damascus. Saad Hariri had accused Syria of plotting the murder of his father, although Damascus always denied any involvement in the assassination.
Rafik Hariri was killed along with 20 others in a massive bomb blast in a coastal district of Beirut on February 14, 2005.
"We can say relations between the two countries have entered a new stage," Bouthaina Shaaban, a political and media advisor at the Syrian Presidential Palace said after the talks.
Syria's state-run news agency SANA said the visit would last two days.
In March, the two sides held their first diplomatic exchanges since independence from France over 60 years ago, with Syria opening its first embassy in Beirut and Lebanon sending an ambassador to Damascus.