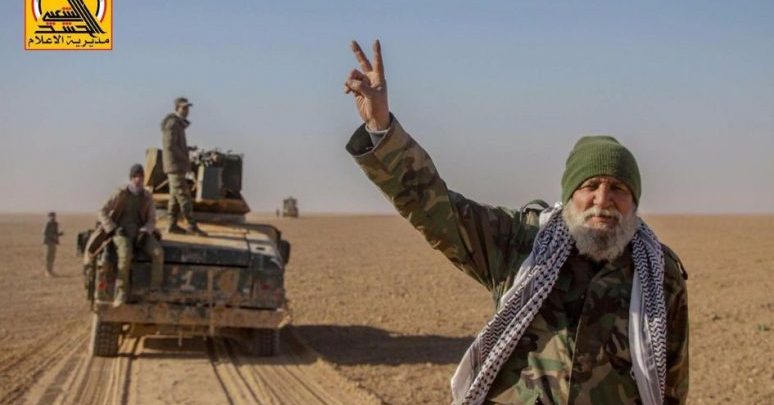 Hashd Al-Sha'abi (var. Population Mobilization Units) kicked of a large-scale operation on Monday that targeted the vast border region between Syria and Iraq.
Led by the 19th Brigade (Anbar HQ), Hashd Al-Sha'abi attacked several hideouts belonging to the ISIS in a bid to halt the terrorist group's constant smuggling between Iraq and Syria.
"The Anbar Command for the Popular Gathering (Brigade 19) carried out a security operation to secure the 120km long border with Syria," the official media wing of Hashd Al-Sha'abi said on Monday.
The statement added that Hashd Al-Sha'abi heavily targeted the Wadi Suwab, Suwayb, and Albu Khalifah areas in Iraq's Al-Anbar Governorate.
The Iraqi Ministry of Defense announced the full liberation of Iraq in December 2017 following a long battle against the ISIL terrorist organization.
However, despite retaking all of their lost territory, the Iraqi Armed Forces continue to carry out cleansing operations in several areas as the ISIL still has many sleeper cells active across the country.