Iraq
Middle East
Hashd Al-Shaabi Commander Dismisses JOC's Statement on US Attack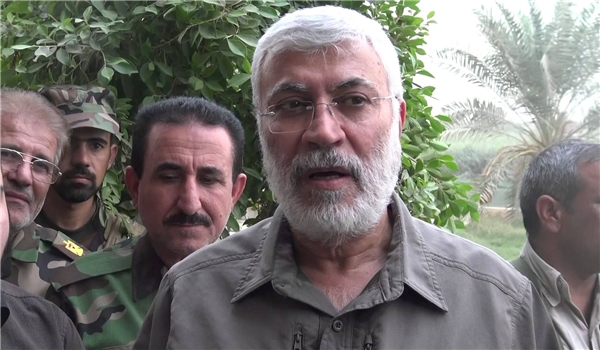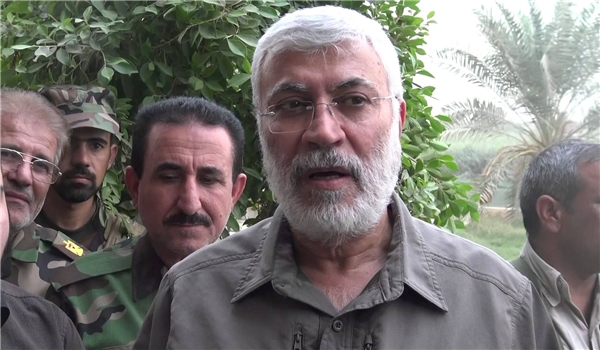 Abu Mahdi al-Muhandis, the second-in-command of the forces commonly known by the Arabic name Hashd al-Shaabi (popular forces), rejected the statement issued by Iraq's Joint Operation Command (JOC) which claimed that the forces which were targeted in the recent US airstrikes were not from Hashd al-Shaabi.
"The JOC's statement which said that the forces who were targeted at the Syria-Iraq borders were stationed outside Iraqi territories and had no relations with Hashd al-Shaabi was hasty and wrong," Abu Muhandis was quoted as saying by Shafaq news in a press conference on Sunday.
He explained that the forces who were targeted by missiles were members of Hashd al-Shaabi who had been deployed in the defense line created since al-Qa'em operations, adding that Iraq's joint operations command center had in its latest meeting in the holy month of Ramadan underscored the necessity for maintenance of this defense line.
The US-led coalition warplanes on Monday bombed a Syrian army base near the town of Albu Kamal in Southeastern Deir Ezzur in a move deemed as flagrant support for the ISIL terrorists who plan to attack the government forces in the region.
Syria's state news agency, SANA, quoted a military source as saying earlier today that the fighter jets bombed an army base in al-Harra settlement Southeast of the border town of Albu Kamal.
A number of forces were killed or wounded in the air raid, the news agency reported.
In the meantime, other sources reported that the aircraft were US drone which bombed the positions of the Syrian Army forces and Iraqi popular forces between Albu Kamal and al-Tanf region in Southern Homs.