Iraq
Middle East
Hashd Al-Shaabi Commander: US Plots to Send ISIL Back to Al-Anbar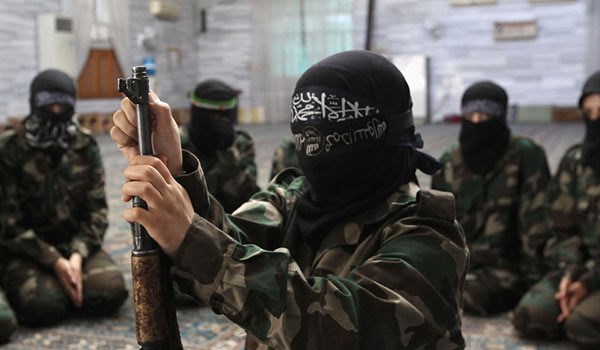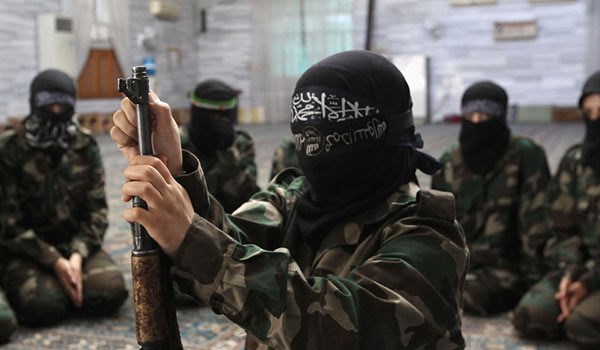 A senior commander of Hash al-Shaabi (Popular Mobilization Forces) said the US military has worked out a scheme to bring ISIL back to power in al-Anbar province, warning that ISIL's sleeping cells have been activated in the region already.
"Al-Anbar province has not yet been cleansed completely as a result of the Americans' interference in the liberation operations," Javad al-Tabibawi was quoted as saying by Soumeriya news on Tuesday.
He warned that the US plots to return the ISIL to the province will be exercised with the support of the US security firms.
Al-Tabibawi said that Hashd al-Shaabi and Iraqi security forces should have been entrusted with the establishment of security in al-Anbar to guarantee ISIL's ultimate demise in the province.
His remarks came after a new group of US forces have arrived in Ein al-Assad military airport, West of al-Anbar province.
Sky News network quoted local sources as saying that a fresh unit of the American military forces have arrived in Ein al-Assad base in al-Anbar province to take part in the operation to capture the regions of Anah, Rawa and al-Qa'em.
Ein al-Assad has been home to the US soldiers since occupation of Iraq by the American forces.
The spokesman for Asa'eb al-Haq Movement affiliated to the Iraqi popular forces of Hashd al-Shaabi said last month that the US planes once again dropped aid packages over ISIL-held regions near a town in Western Nineveh province.
He said that a US airplane has airdropped supplies and aid to the ISIL terrorist group West of the town of Tal Afar, adding that the US forces are sending aid to ISIL to prolong their so-called war on the terrorist group.
The spokesman added that the US move to provide ISIL with aid testifies that Washington's claims about war on terrorism are sheer lies.