Iran
Middle East
North America
Hashd Al-Shaabi Rejects Involvement in Attacks on US Base in Iraq
Two senior commanders of Hashd al-Shaabi (Iraqi volunteer forces) dismissed Washington's allegations of attacking the US base in Taji in Northern Baghdad.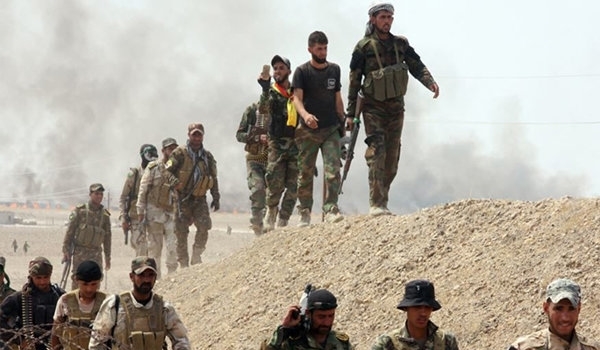 "Raising allegations against Hashd al-Shaabi for the attacks are not true," Adel al-Kar'awi said in an interview with the Arabic-language Baghdad al-Youm news website on Wednesday.
He described the US allegations as "provocative".
Also, Mohammed al-Basari, another commander of Hashd al-Shaabi forces, also said that Hashd al-Shaabi is an official entity under the supervision of the Iraqi Armed Forces and is not involved in offensives against the US forces.
He said the mobilized forces have not conducted the attacks, and stressed, "Hashd al-Shaabi forces are not afraid of claiming the responsibility for attacks on the US bases, but only if they are involved."
The US-led coalition confirmed three of its personnel – two Americans and one Briton – had been killed in a rocket attack on the Taji military camp in Iraq.
No group has claimed responsibility for the attacks.
In a statement, the US-led coalition said the Taji base North of Baghdad was targeted with about 18 Katyusha rockets. It added that about a dozen coalition personnel were also wounded in the raid.
"The attack is under investigation by the coalition and Iraqi security forces," the military coalition said.
Earlier, the Iraqi Interior Ministry's Security Media Cell announced in a statement that the incident took place in the evening when 10 rockets landed on Camp Taji, located some 30 kilometers (18.6 miles) North of Baghdad.
The statement added that a Kia Bongo pickup truck with a missile launcher was found South of Baghdad's al-Rashidiya district. It had three missiles in its back.