Syria
Health Minister: 93 % of Syria's needs of medicine covered locally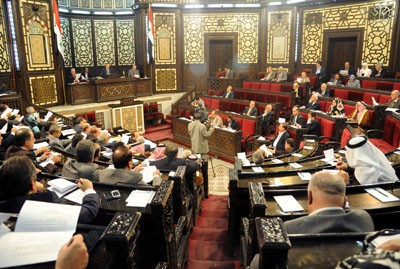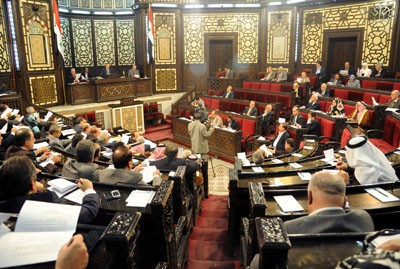 Minister of Health Saad al-Nayef said despite the systematic targeting of hospitals and health facilities and infrastructure, the government is going ahead with providing health services to citizens for free, including special medical operations.
During a People's Assembly session to listen to answers by the Health Ministry to written questions earlier submitted by MPs, al-Nayef noted that the number of hospitals which were damaged by the terrorist groups' acts reached 60 out of 94, with 32 hospitals are out of service now.
He highlighted the Ministry's efforts to restore the situation of health sector in Syria back to how it was before the current crisis, pointing out that 22 damaged hospitals are now in the process of rehabilitation.
In the framework of boosting the current health situation in the provinces, the Minister clarified that 366 medicinal shipments have already been distributed to all the provinces, including 16 shipments to Deir Ezzor.
The recently provided medical and medicinal aid was 45 tons sent to Aleppo province in which more than 34 drug factories are besieged, al-Nayef noted.
He assured that two and a half years in crisis, no epidemical cases have been witnessed in the country thanks to the great efforts made by the central and subsidiary detection teams covering all the provinces.
Al-Nayef highlighted that the Health Ministry covers 93 % of Syria's needs of medicine from local sources and is working hard to provide 7 % from abroad.
Within the efforts of developing medicinal industries, Health Minister pointed out that the cabinet has recently issued a circular note to encourage establishing drug factories in the safe areas.
He added that the number of applications for setting up new factories has so far amounted to 110, noting that approval was given for the transfer of some factories in Aleppo to the coastal areas.