Iran
Middle East
North America
Science
Health Minister: US Lying about No Sanctions on Medicine, Vaccine
Iranian Health Minister Saeed Namaki blasted Washington for lying about unimpeded export of medicine and vaccine supplies to Iran.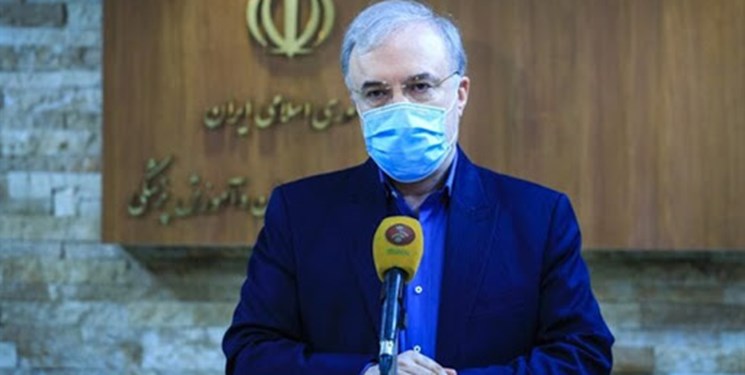 "The US is one of the most vicious and cowardly governments in the world which has blocked everything and their claim to exempt the purchase of drugs and medical equipment from sanctions is a lie," Namaki said, addressing a ceremony to inaugurate medical projects in the Eastern province of South Khorassan on Sunday.
"They deprive the weakest and most needy people of medicine, and it is just a sheer lie to say that they have no ban on medicine, vaccines and many other things," he added.
Meantime, Namaki said that despite the harshest-ever sanctions imposed by the US, Iran will inaugurate 10,000 hospital beds by the yearend (March 20).
The Iranian foreign ministry declared earlier this year that despite Washington's claims of cooperation to transfer drugs to Iran via the new Swiss-launched payment mechanism, the US is troubling the process amid the coronavirus outbreak in the country.
Although US claims that medicines and medical equipment are not under sanctions, they have practically blocked the transfer of Iran's financial resources in other countries into the Swiss Humanitarian Trade Arrangement (SHTA), former Iranian Foreign Ministry Spokesman Seyed Abbas Mousavi said.
Iranian President Hassan Rouhani on September 12 blasted the US administration for blocking the country's efforts to receive loan from the International Monetary Fund (IMF) to fight against coronavirus, saying that the American officials have forgotten humanity.
"We demanded the IMF for $5bln to assist us during the coronavirus outbreak for vaccine and medicine; all parties have voiced their agreement, but the US does not allow us to take the loan. They have distanced themselves from humanity to such an extent," Rouhani said.
He added that even the friendly states whose banks are holding Iran's money have been pressured by the US not to provide the country with access to its assets.
"History has not witnessed such a crime, as you may not find any other country that cannot withdraw money from foreign banks to purchase and import medicine for its people," Rouhani said.
He, meantime, said that the Americans are angry with the Iranian government's appropriate management of the coronavirus outbreak despite the harshest-ever sanctions imposed on the country.