Yemen
Heavy clashes erupt in Sana'a, 18 killed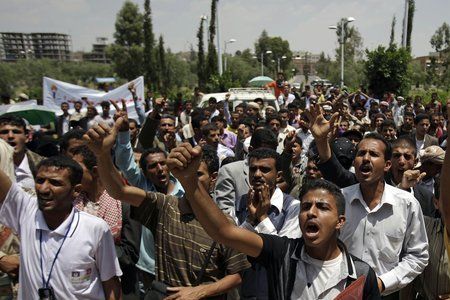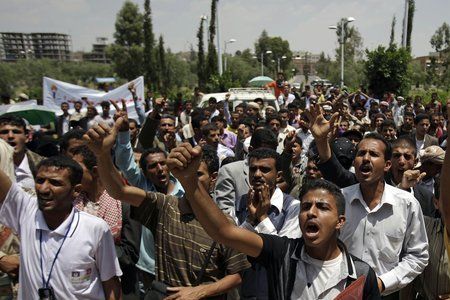 At least 18 people have been killed and 56 others have been wounded in heavy clashes north of the Yemeni capital, Sana'a .
The clashes took place following the return of Yemen's embattled ruler Ali Abdullah Saleh from Saudi Arabia, when regime forces fought with supporters of the anti-Saleh General Ali Mohsen al-Ahmar in the capital's northern district of al-Hasaba.
Saleh's return comes days after regime forces launched a crackdown on anti-government demonstrators, killing more than 100 people.
Saleh left for Saudi Arabia on June 3 to receive medical treatment, after he sustained injuries following a rocket attack on the presidential palace.
Hundreds of thousands of Yemenis have held regular anti-regime protests in major cities across the country since January to demand an end to Saleh's three decade rule.
Protesters have also been demanding an end to poverty and widespread corruption as well as, an end to Saudi and US meddling in the country.