Palestine
Hero Palestinian who has written his name in golden letters gunned down, martyred after killing 3 rabid zionists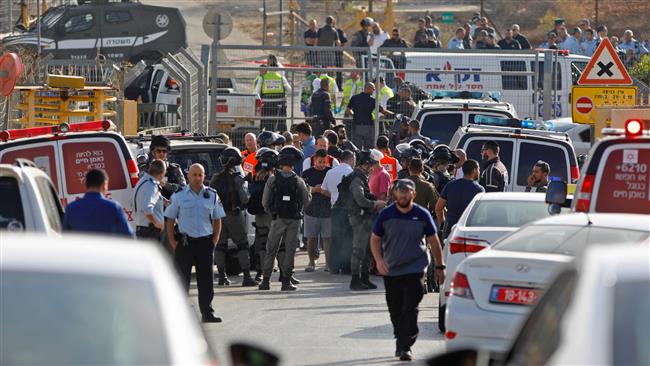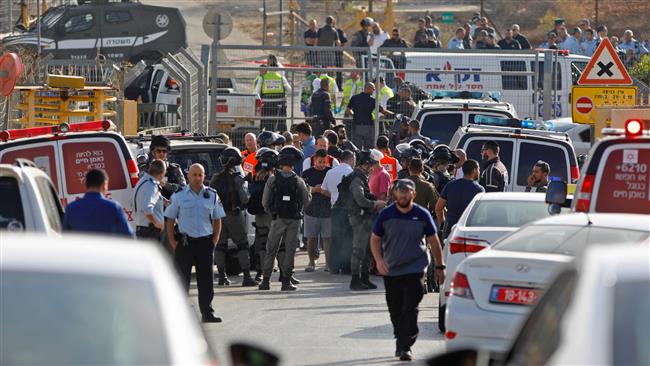 Zionist forces have killed a Palestinian who they say killed three Israelis – two security officers and a border police – in the north of the Israeli-occupied Jerusalem al-Quds.
The Palestinian had "arrived at the rear gate of Har Adar along with Palestinian laborers entering the settlement," Israeli police said on Tuesday. He "pulled out a weapon and opened fire at the force at the site."
A fourth Israeli sustained injuries in the attack, they said.
The Palestinian was identified as a 37-year-old from the nearby Palestinian village of Beit Surik.
Israel's internal spy agency Shin Bet said the shooter was a father of four with no previous "security background."
He held a work permit for the settlement.
Over the past two years, Israeli forces have killed many Palestinians protesting Tel Aviv's restrictions on access to the al-Aqsa Mosque compound, which is located in al-Quds' Old City. The mosque is Islam's third holiest site after Mecca and Medina in Saudi Arabia.
Israel fully closed off the compound to Muslims after a reported shootout on July 14 near the site that left two Israeli soldiers and three Palestinians dead. The closure sparked far-and-wide condemnation across the Muslim world.
Israel restored access to the compound later, but placed metal detectors at its front, prompting Muslims to continue their rallies and refuse to enter the site. Tel Aviv later also removed the detectors, but has set up CCTV cameras at the site's entrances, a measure that Palestinians still consider to be a provocation.
Palestinians say Tel Aviv is trying to change the status quo at the site and manipulate the demographic configuration of occupied territories.
Tel Aviv has been occupying the West Bank, including East al-Quds, since taking the Palestinian territory by force in 1967. Ever since the occupation, it has been propping up settlements throughout the land, in a move condemned by the United Nations, and considered illegal under international law banning construction on occupied territory.
Intifada enters new phase: Hamas
Meanwhile, a spokesman for the Palestinian resistance movement of Hamas, Hazem Qassem, reacted to the news by saying that the reported incident showed that Intifada (the Palestinian Uprising) had entered a new phase.
"The operation," he said, indicated that the young Palestinian generation would carry on the uprising "until full liberation of the [Palestinian] soil and nation." It also showed that the Palestinian people would not beg international organizations to reclaim their rights, he said.
"Israel's efforts to change al-Quds' identity do not go unpunished… skewing the facts does not change them," Hazem said.
Netanyahu order demolition of Palestinian's house
Israeli Prime Minister Benjamin Netanyahu, meanwhile, has ordered the destruction of the family house of the alleged attacker. He has also said that all building permits held by his relatives would be revoked and whatever they had built so far would likewise be demolished.