Syria
Hezbollah Al-Nujaba Kills 23 Al-Nusra Militants in Syria's Khan Touman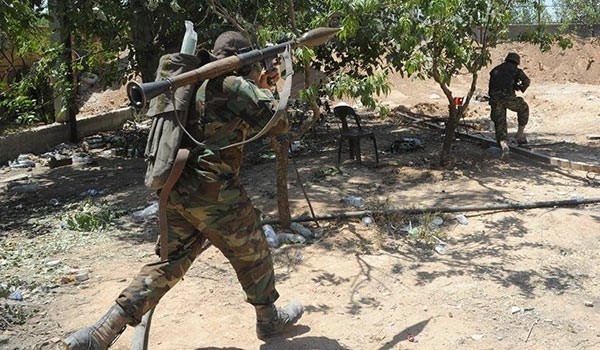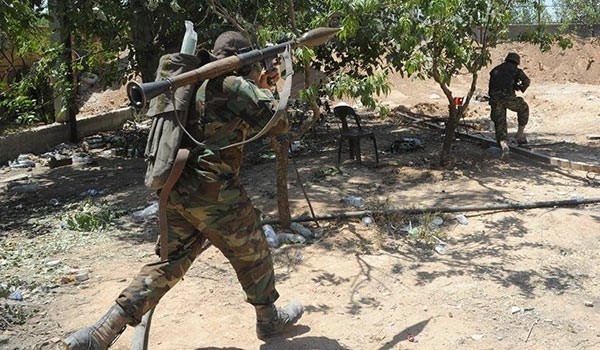 23 members of the al-Nusra Front terrorist group were killed in clashes with Hezbollah al-Nujaba, a major Iraqi Shiite (Shia) resistance movement fighting against terrorism, in Syria's Khan Touman.
Hezbollah al-Nujaba intensified its missile and ground attacks against the terrorists' positions in the strategic town of Khan Touman in the Northern Province of Aleppo, killing at least 23 militants and wounding several others.
Al-Nujaba announced in a statement on Thursday that its forces' sporadic attacks on terrorists in Khan Touman have killed 23 al-Nusra Front militants and injured 18 others.
According to the statement, missile attacks also destroyed two tanks, an armored personnel carrier and a vehicle equipped with machine gun belonging to the terrorists in the region.
The Syrian Army troops and its popular allies, backed up by the country's fighter jets and artillery units, launched large-scale operations in the Southern parts of Aleppo province to drive the terrorist groups back from the town of Khan Touman, military sources said Wednesday.
"Tough battle is underway between the terrorist groups and the Syrian government forces who launched their joint anti-terrorism operations from the two different directions of Khan Touman and al-Rashedin," the sources said, adding, "The Syrian warplanes and artillery units targeted the militants' strongholds heavily to weaken their defense lines and capabilities."
"The Syrian army soldier and their popular allies are advancing against the militants in Khan Touman and Rashedin battlefields," the sources said, adding, "In the meantime, 15 members of Jeish al-Fatah were killed or wounded in the missile and artillery shelling of the army in the Northeastern part of al-Zarbeh South of Aleppo."
Report also said on Wednesday that a long convoy of ISIL fuel tankers moving from Northwestern Aleppo to the terrorist-held regions in the Western part of the province was targeted in the joint combat flights of the Syrian and Russian fighter jets.
The Syrian and Russian air fleets tracked and targeted the ISIL convoy with over 20 oil tankers on a road connecting Afrin to Dar al-Izza, in which over half of the tankers were set ablaze.
In the meantime, several ISIL members were killed or wounded in the bombardments, FNA reported.