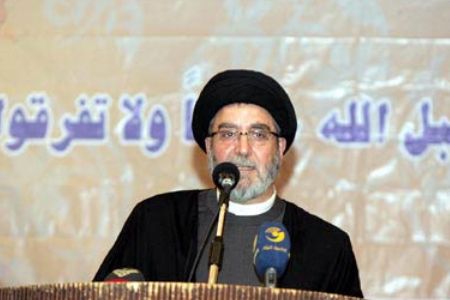 Head of the Political Council of Lebanese Hezbollah Ibrahim Amin Al-Sayyed says the recent uprisings and revolutions in the Arab world are to the benefit of Iran and against the interests of the US and Israel.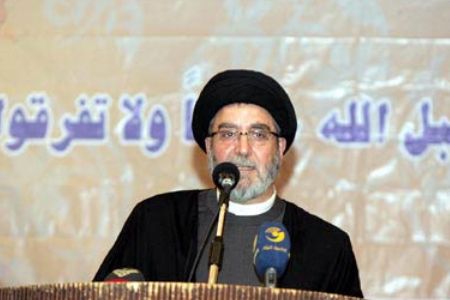 The recent regional developments will eventually be to the benefit of Iran and to the detriment of the US and Israel,   Sayyed said on Sunday.
Since January, two revolutions have led to the downfall of despotic rulers in Tunisia and Egypt. Popular uprisings have also hit Libya, Yemen, Bahrain, and other Arab countries.
Sayyed also pointed to Iran's "unrivaled" economic, scientific, technological and military achievements, saying that Iran's enemies are "scared," because what Iran has presented in different fields is "unbelievable."
Relying on its military capabilities and facilities, the Islamic Republic has stood against the policies of the US and Israel, the Hezbollah official said.
The US plots in the region and the world end in failure one after another, he pointed out.
Sayyed went on to say that the US is today helpless facing Iran and not only America, but also Israel is unable to do anything against the Islamic Republic.
The Hezbollah official concluded that the US and its allies are well-aware that any military adventure against the Islamic Republic is doomed to failure.
In recent years, the US and Israel have directly or indirectly threatened Iran with military action over the Islamic Republic's peaceful nuclear activities.
In late May, Israeli Minister for Strategic Affairs Moshe Ya'alon said that the world must take joint action to halt Iran's nuclear activities, and noted that it could conduct a "pre-emptive strike" on Tehran.
Iran has repeatedly and vehemently rejected baseless Western allegations that Tehran is pursuing a military nuclear program, insisting that as a member of the International Atomic Energy Agency (IAEA) and a signatory to the Non-Proliferation Treaty (NPT), it has the right to engage in nuclear activities for all peaceful purposes.