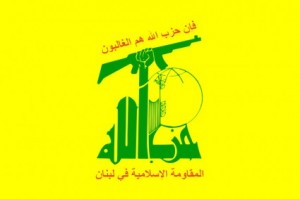 Lebanon's Hezbollah resistance movement has denounced reports published by the German magazine Der Spiegel that claim that the Shia party is trafficking cocaine as 'fabrications aimed at distorting its image.'
"The party categorically denies the accusations of Der Spiegel magazine against Hezbollah," the Hezbollah media relations department said in a statement.
"Hezbollah was not surprised by Der Spiegel's cheap fabrications because for some time the… magazine has persisted in publishing lies and spreading fabricated rumors in an attempt to distort the group's delightful image," the statement read.
Hezbollah said Der Spiegel is legally and morally responsible for the slander and advised the magazine's publishers and editors that they should not allow the Zionist regime to use their publication as a tool to cover up Israel's crimes in Lebanon and Palestine.
"They should be a mirror that reflects the real image and portrays the oppression of the Lebanese and Palestinian nations as well as the horribleness of the massacres committed by the Israeli enemy," the Hezbollah statement said in conclusion.
On Saturday, Der Spiegel claimed that German investigators are probing Hezbollah's alleged cocaine smuggling in Europe and the transfer of the profits to Lebanon via Frankfurt Airport.
An article in the magazine claimed initial suspicion that Hezbollah was raising funds by smuggling cocaine was raised in May 2008 when around 8.7 million euros in cash was found in the luggage of four Lebanese men at Frankfurt Airport.
The article added that there is suspicion that Hezbollah family members have been regularly moving millions of euros raised in the European cocaine trade, via Frankfurt to Beirut.