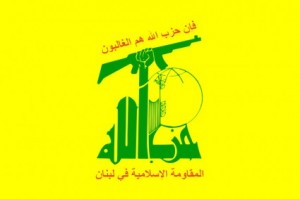 Lebanon's Hezbollah has strongly rejected Israeli allegations that a huge shipment of arms seized by Tel Aviv forces was bound to reach the resistance movement.
"Hezbollah staunchly denies any link to the weapons that the Zionist enemy has seized from the Francop ship," Hezbollah said in a statement released on Thursday.
"At the same time, Hezbollah denounces Israel's piracy in international waters," it added.
The statement comes a day after Israel claimed to have seized a huge cache of weapons after storming the Antigua-flagged vessel Francop around 100 nautical miles from the occupied Palestine.
Tel Aviv asserted the arms shipment was destined either for Hezbollah or Syria, indicating the vessel was carrying 'hundreds of kilograms of Iranian-made arms' to Israel's archenemy, which parried its offensive on southern Lebanon in 2006.
"We found dozens of containers, with hundreds of tons of arms bound for Hezbollah from Iran," Israel's deputy naval commander, Rani Ben Yehuda, told reporters on Wednesday.
Iranian Foreign Minister Manouchehr Mottaki, in a joint press conference with his Syrian counterpart Walid al-Muallem on Wednesday, dismissed the allegations on the cargo's destination and its direction of passage.
His remarks were backed by al-Muallem, who asserted that contrary to Israeli claims, 'the ship was not carrying Iranian-made weaponry for Syria or Lebanon', but was in fact carrying Syrian-made items for consumption in Iran.
The new accusations follow a report by UN Secretary General Ban Ki-moon to the Security Council on Israeli allegations about weapons smuggling to Hezbollah.
Ban's report said the claims could not independently verify the information, adding that the Lebanese government had not informed the UN of a single incident of weapons smuggling to its territory, whether by land, sea or air.
The UN Resolution 1701, which ended the 2006 summer war on Lebanon, limits the delivery of weapons to the Lebanese government only.