Hassan Nasrallah
Lebanon
Middle East
Palestine
Hezbollah drone penetrated occupied territories amid israeli regime drills
Hezbollah says it successfully flew a drone into the Israeli-occupied Palestinian territories during large-scale Israeli military maneuvers, retrieving the aircraft safely without it even being detected.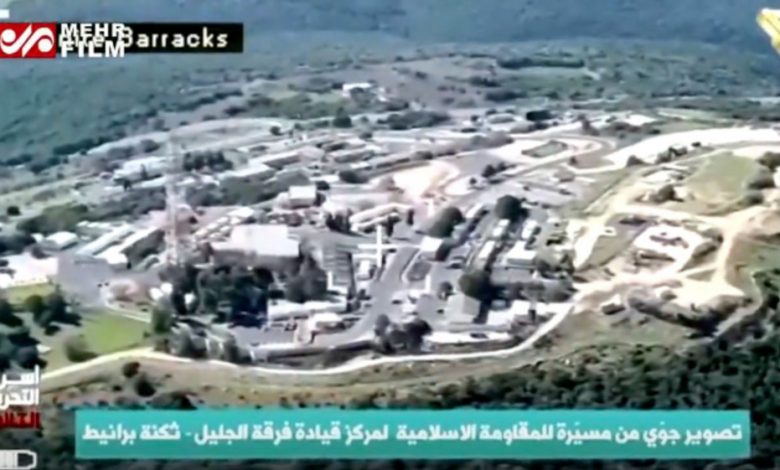 The Lebanese resistance movement announced the information on Friday, offering footage recorded by the aerial vehicle of two Israeli outposts as proof, Lebanon's al-Manar television network reported.
Israeli daily The Jerusalem Post said the drone had been "sent to spy" inside the occupied territories.
The unmanned aircraft peeked into the "Lethal Arrow" drills on the second day of the wargames in October, which were simulating warfare on the resistance group among other scenarios.
The Times of Israel identified the bases captured in the drone footage as "the Biranit camp near the [occupied territories'] border [with Lebanon] and a military outpost in the Har Dov area." Har Dova is Israel's designation for Lebanon's Shebaa Farms that Tel Aviv has been occupying since 1967.
The occupying regime has been put on an unprecedented level of alert since April, when it assassinated a Hezbollah member in Syria, prompting the movement to vow revenge.
Israeli army spokesman Avichay Adraee also confirmed the incident in a tweet, saying likewise that "the [Israeli] Northern Command remains in a state of great readiness and will not allow a breach" targeting the occupying regime.
Israeli Minister for Military Affairs Benny Gantz, meanwhile, alleged that the Lebanese people would be the ones paying "the price of any aggression from Hezbollah."
Israel launched two wars against Lebanon in the 2000s to supposedly deliver crushing blows to the movement, which conversely fought off the occupation army and forced it into a retreat.
The Islamic Jihad, a Palestinian resistance movement based in Israel-blockaded Gaza Strip, hailed the drone operation by Hezbollah as a "great strategic achievement" for the regional resistance front.
Islamic Jihad Spokesman Davoud Shihab said the triumph indicated that the Lebanon-based Islamic resistance fighters were enhancing their military capabilities and equipment in various ways.
In August, Hezbollah reported that it had downed an invading Israeli drone near the town of Aita al-Shaab on Lebanon's border.
Shihab said Palestinian resistance movements were prepared to confront any invasion by the Israeli military.
He said, according to his group's assessments, the regime was after committing one such invasion in the run-up to US President-elect Joe Biden's inauguration in order to "complicate" matters for the incoming administration in Washington.