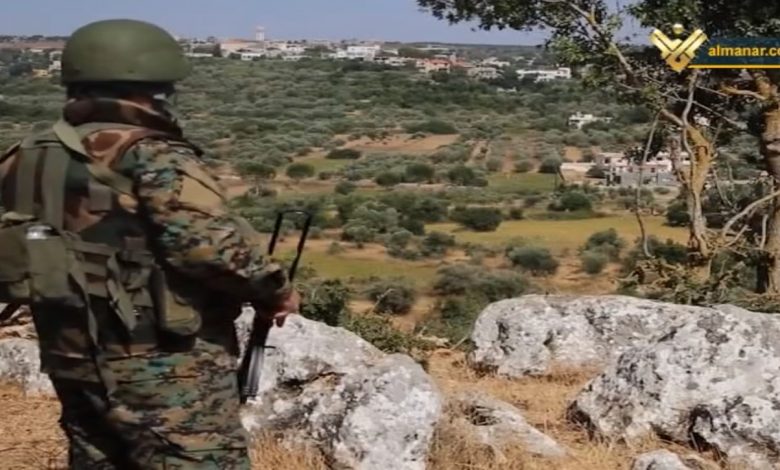 The Zionist political and military circles emphasized that Hezbollah insists on maintaining the balance of deterrence with 'Israel', adding that the Resistance group would not accept to tamper with the 'Eye for Eye' formula.
The enemy's reports pointed out that Hezbollah has deployed troops along the border with the occupied Palestine in order to kill an Israeli solider in response to the Israeli air raid on Syria, which claimed the martyr Ali Kamel Mohsen on July 20.
Hezbollah Secretary General Sayyed Hasan Nasrallah stressed during an Ashura speech on Wednesday night that his eminence would deliberately delay tackling the overnight Israeli aggression on the Lebanese towns bordering the occupied Palestine.
On Tuesday night, the Israeli enemy claimed that Hezbollah fighters opened fire at one of its military posts on border before it fired hundreds of flare bombs and phosphorous shells at a large number of Lebanese towns, sparking fires and causing a considerable material damage.
In this context, the Israeli Chief of Staff, Aviv Kochavi, inspected the occupation military units deployed on Lebanon's border in order to boost their morale in face of any Hezbollah attack.
Head of Tel Aviv University's Institute for National Security Studies Amos Yadlin has stated that Hezbollah is not afraid of the Israeli response to its operations, adding that the group cannot be deterred.
Thread of recent confrontations
On July 26, the Zionist enemy fabricated reports about alleged Hezbollah attack in the occupied Shebaa Farms, deeming that it came in the context of the response to Damascus raid.
However, the Islamic Resistance issued a statement which refuted the Israeli reports and stressed that the enemy forces had unilaterally opened fire being under the tension caused the fear of Hezbollah potential attack.
Hezbollah statement also stressed that the response to the raid on Syria is inevitably coming, adding that the Zionist bombardment which damage one civilian's house in southern Lebanon will not remain unanswered.
It is worth noting that Hezbollah struck a Zionist military vehicle in Avivim settlement on September 1, 2019, in response to an Israeli air raid on Damascus countryside which claimed the two Resistance martyrs Hasan Zbeeb and Yasser Daher.
Source: Al-Manar English Website