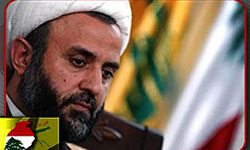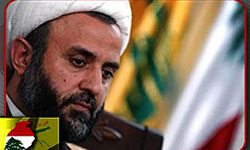 A senior figure of the Lebanese Hezbollah movement said that the US and its allies are now supporting terrorist attacks in Syria after they failed to overthrow the Arab country's popular government.
"The US had pledged its allies to impose a change on Syria by the end of the current Christian year (2011) but we are now witnessing that the year is ending and the US and its allies have achieved nothing but disappointment and political, economic and field failures," Deputy Head of Hezbollah's Executive Council Sheikh Nabil Qaouk said.
"This has upset them and made them support suicide attacks and criminal acts in Iraq and Syria's streets," he added.
Yet, Qaouk underlined that terrorist attacks and other plots and conspiracies in the region cannot hide the US failures in the Middle-East.
The Friday attacks in Damascus hit two bases belonging to the Syrian security service, killing 55 people.
Meantime, a string of 14 bomb blasts in different locations in Baghdad on Thursday morning killed more than 65 people and injured 180 others.
Syrian state media blamed the attacks on the al-Qaeda, but analysts believe that the surge in terrorist blasts in Iraq and Syria at a time of the US military withdrawal from Iraq is much suspicious.