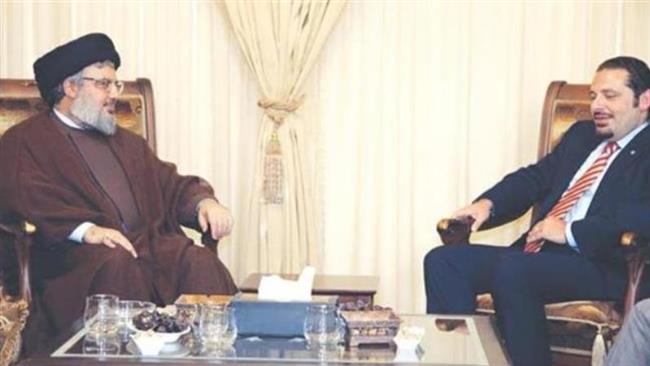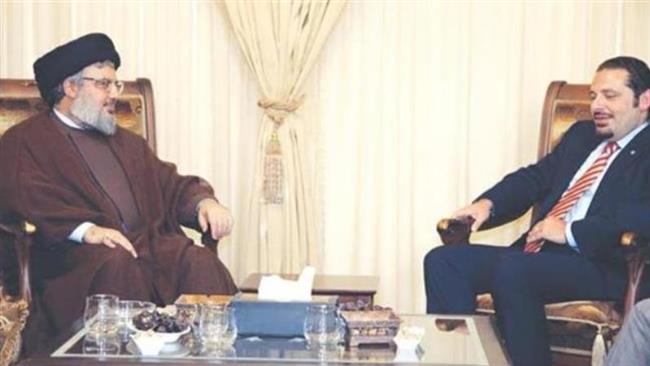 The Lebanese resistance movement, Hezbollah, and the Future Movement have expressed their support for measures that would improve security and stability in the country.
In a statement issued at the end of a third round of talks in Beirut on Friday, the two major Lebanese factions said they back bids that shield the country against growing threats linked to a spillover of militancy in Syria.
The statement added that they had made "clear progress" in defusing sectarian tensions in an effort to help bolster stability in Lebanon as the country faces security challenges as a result of the Syrian conflict.
"Discussion continued on the points that had previously been addressed. Clear progress has been made in these points, thus opening the horizon for results that can help consolidate national stability," read the statement.
Last year, the northern Lebanese city of Tripoli was the scene of intensified clashes between supporters and opponents of Syrian President Bashar al-Assad. Terrorist groups have used the violence to create more tension in the area by carrying out explosions and attacks on people.
Hezbollah has reportedly agreed to allow the Lebanese army to deploy its forces in the Bekaa valley near the Syrian border, where the movement enjoys huge popular support. The Lebanese resistance movement has been the main defense line against the terrorists operating in the region.
The statement further said that representatives of Hezbollah and the Future Movement, led by former Prime Minister Saad Hariri, held discussions about "security and political developments that happened during the past week and the positive assessment of the impact of the ongoing dialog on them."
The two rival parties stressed the importance of protecting "national decisions that shield the internal arena," the statement added.
The two parties started the talks in an attempt to ease tensions in the country. The negotiations might also pave the way for an agreement on a new president.
Officials of Hezbollah and the Future Movement held the second round of talks on January 5 after they met for the first time in four years in late December 2014.
Lebanon has continued to function without a head of state since former President Michel Sleiman's tenure ended in May 2014.