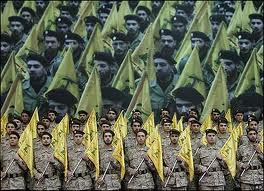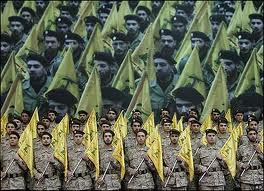 Hezbollah saluted on Friday the great historic victory achieved by the resistance and patience of the Iraqi people who forced the U.S. occupation to withdraw 'humiliated'.

In a statement released by Hezbollah Media Relations, the Lebanese resistance stressed that "this victory, achieved by the sacrifices of thousands of martyrs and injured people, is a role model for all the oppressed peoples of the world in the face of arrogant powers."
The statement indicated that through their trust in Allah and the noble brave resistance and capable figures who reject injustice and aggression, the Iraqi people accomplished in eight years an achievement that will remain our nation's source of proud." It added that the Iraqi people broke the pride the United States, which wanted through it occupation to Iraq, to indulge this nation in an era of humiliation and crunch."
Hezbollah expressed his "pride with this brilliant victory," and hoped that "Iraq with its people and government to carry out its leadership role in the Arab and Muslim worlds."
"We call on the Iraqi people to unite and be wary of the US administration's plots and its desperate attempts to sow division, fragmentation and discord," it added.
Hezbollah stressed that "the Iraqi people forced the U.S. occupation to withdraw from the Iraqi territories humiliated."
"This victory records the defeat of a great arrogant tyrannical power before the will of the resistant people who reject and fight occupation providing sacrifices in order to liberate their land and preserve their dignity, independence and sovereignty, the statement said. It noted that this victory came after the victory of Lebanese and Palestinian peoples in July 2006 and December 2008 against a regional superpower "israel" which many promoted as "invincible".