Syria
Hezbollah Hits ISIL's Military Positions in Eastern Lebanon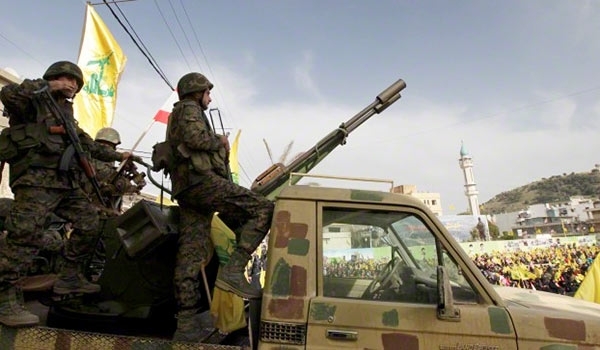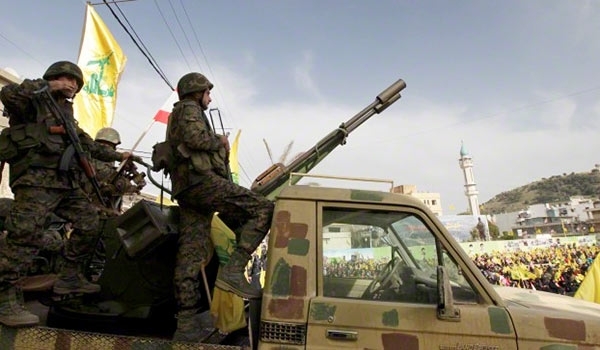 The Lebanese Hezbollah resistance movement's attacked the ISIL's military positions in the Eastern part of Lebanon on Monday.
The ISIL's military positions were razed down by the Hezbollah fighters in Ra'as al-Balbak region.
ISIL's arms and ammunition depot was also destroyed in the Hezbollah attacks.
Scores of ISIL terrorists were killed and wounded in Hezbollah's attack.
The ISIL terrorists have been present along the Syria-Lebanon border, specially in Jaroud Arsal region, since several months ago.
The ISIL and Al-Nusra Front terrorists have clashed with each other several times over the past months along the same borders.
In a relevant development on March 22, fighters of the Lebanese resistance movement, Hezbollah, along with the Syrian troops pressed ahead with their military campaign against the ISIL in Qalamoun region, and seized much of the territories around the Eastern slopes of Qalamoun Mountains.
The Syrian army's 81st and 120th brigades of the 2nd Division – in close coordination with the Syrian Social National Party (SSNP), Dara'a Qalamoun (Qalamoun Shield), and Liwaa Suqour Al-Sahra (Desert Hawks Brigade) – liberated several sites from the ISIL near the strategic city of Quaryatayn in Homs province's Southeastern countryside.
The Syrian Armed Forces began their assault by imposing full control over the Thaniyah Wall (northern wall) and Thaniyah Rashid near Jabal Mahsaa after a short battle with ISIL this morning. Following the recapture of these sites, the Syrian forces liberated the small mountaintop of Jabal Al-Rawassi Al-Tawaal in the Homs Desert, killing several ISIL terrorists.
Sources said the Syrian forces continued attacks to capture Jabal Jabeel Al-Sharif (mountaintop), Tal Kurdi (hilltop), and Al-Rawabi Al-Taheen (point) from exhausted ISIL terrorists.