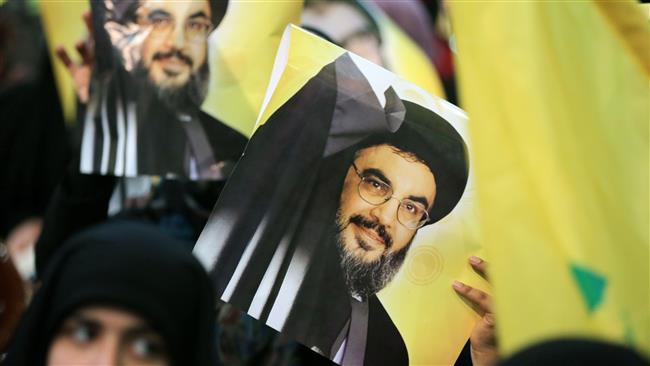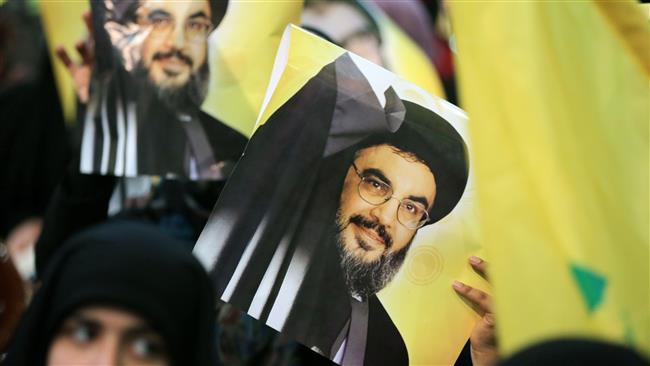 Hezbollah supporters once again gather in a mass rally which has become a traditional annual memorial for three prominent leaders who were assassinated by Israel Sayyed Abass Mousawwi, Imad Moughniyyeh and Sheikh Ragheb Harb.
Hezbollah's leader Sayyed Hassan Nasrallah began his speech by strongly condemning ISIL's mass killing of Egyptian Christian workers in Libya saying the Takfiri trend threatens all religions.
Sayyed Nasrallah renewed his call for agreeing on a national anti-terror strategy since Lebanon cannot dissociate itself from the developments in the region.
Head of the resistance urged regional countries and nations to join hands in confronting the threat posed by Takfiri terrorists.Islamic Jihad representative in Lebanon told Press TV that resistance groups in the region should unite to face the Israeli threat and its tools in the Region:
Hezbollah's leader also seemed to accuse Israel and the CIA of being behind ISIL's actions:
Head of Hezbollah hoped that Lebanese factions would reach national reconciliation to resolve differences saying that the dialog with the future movement has yielded positive results.
Done: The latest military operation led by Syria's army and Hezbollah fighters in south Syria brings Hezbollah's resistance closer to the Israeli occupied Golan Heights thereby increasing Israeli concern of the Hezbollah's growing potential. Hezbollah seems to be sending signals to Tel Aviv that retaliation for its assassinated leaders is a long process which has so far been fruitful.