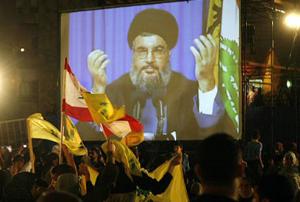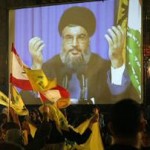 Hezbollah marks Friday three years since the Divine Victory over Israeli in the July 2006 war on Lebanon with a ceremony in the Raya field in Beirut's southern suburb.
Hezbollah Secretary General Sayyed Hasan Nasrallah will deliver a speech through a giant screen. He's expected to raise a new equation that would establish the force of deterrence in Lebanon against any new Israeli assaults.
Also Friday, a Lebanese news agency reported that local security forces had uncovered another network spying for Israel.
According to the report, several of the cell's members had been arrested and a manhunt was underway for six others.
The agency, A-Sharq Al-Jadid, said that the suspects belonged to a Lebanese political party.