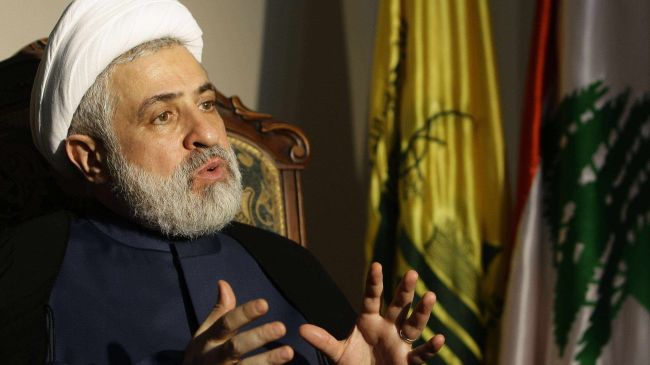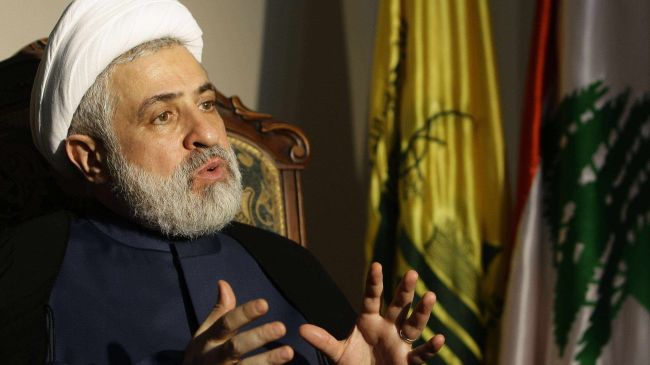 Lebanese resistance movement Hezbollah has rejected calls for deployment of international troops on Syria-Lebanon border, describing it as interference in Damascus affairs.
Responding to a request by the Future Movement for deployment of international troops along Syria-Lebanon border, Hezbollah Deputy Secretary General Sheikh Naeem Qasem said on Friday that the party is against the move because it amounts to foreign meddling in Syria.
He also described the proposal by the Future Movement, which is led by former Lebanese Prime Minister Sa'ad al-Hariri, as an Israeli plot to drag Lebanon into the ongoing unrest in the neighboring Syria.
"Hezbollah refuses to allow Lebanon to intervene in Syrian affairs and categorically rejects the deployment of international forces to the northern borders. That is a Zionist project to destroy Lebanon in the same way as Syria," Qassem said in a ceremony in south Lebanon.
He accused March 14 of trying to use Lebanon as a "platform for the US-Israeli project against Syria and its people."
Qasem also called on all parties involved in the Syrian conflict to lay down their arms and sit down at the negotiating table.
The resistance group has repeatedly said that certain Arab and Western states are fueling the unrest in Syria over Damascus' support for anti-Israeli resistance and the Palestinian cause.
It has also described negotiations as the only way to end the Syrian unrest and has expressed strong opposition to foreign interference in the country's internal affairs.
Syria has been experiencing unrest since March 2011. Damascus says outlaws, saboteurs, and insurgents are behind the unrest, while the opposition accuses the security forces of killing protesters.