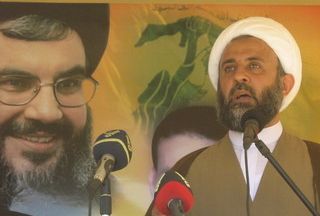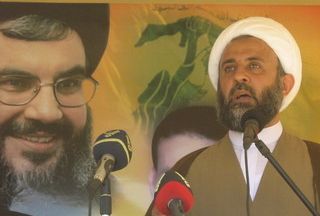 Hezbollah has the intelligence necessary to fight back against Israel in the case of any new Israeli offensive against Lebanon, a senior official says.
The remark by Hezbollah's commander in southern Lebanon, Sheikh Nabil Qaouq, came after Israel's military, in a rare move, released a number of maps and aerial photographs showing that Hezbollah has moved most of its facilities into southern Lebanon near the Israeli border, claiming that the resistance movement is preparing for war.
"Let the Israeli leaders know that the Resistance also has a bank of targets," Lebanon's Ya Libnan newspaper quoted Qaouq as saying on Sunday.
Analysts believe that the publication of the intelligence by the Israeli military is aimed at preparing public opinion for a future war.
Hezbollah's Deputy Secretary General Sheikh Naim Qassem said on Friday that Tel Aviv would suffer huge losses if it wages another war on Lebanon.
Israel fought a 33-day war against Hezbollah in the summer of 2006 to destroy the military power of the Lebanese resistance.
Tel Aviv was eventually forced to leave the region without achieving any of its objectives and after suffering a humiliating defeat.
The carnage destroyed most of Lebanon's infrastructure and claimed the lives of more than 1,200 Lebanese, mainly civilians.