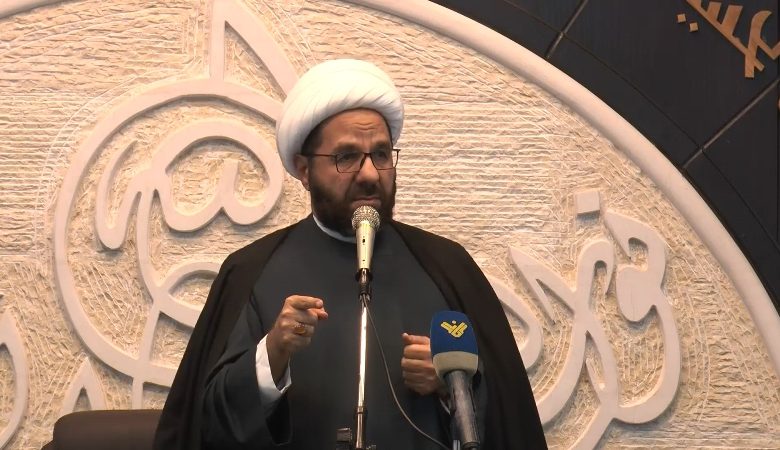 Deputy Chief of Hezbollah Executive Council Sheikh Ali Daamoush stressed that the Resistance fighters will be always ready to confront any Isralei aggression on Lebanon, adding that shooting down the Zionist drone on Thursday came in this context.
Delivering Friday Sermon at Sayyeda Zainab Mosque in Beirut's Dahiyeh, Sheikh Daamoush indicated that the Israeli enemy must know Lebanon is not an open area for its violations, adding that the Islamic Resistance possesses all the means of confronting any Zionist violation or aggression.
Sheikh Daamoush added that Lebanon's enemies are exploiting the economic crisis to push the Lebanese citizens away from the Resistance in order to change the political identity of the state through the parliament elections, adding that their ultimate goal is dragging Lebanon into the path of normalizing ties with 'Israel' and relinquishing maritime resources and rights.
Hezbollah official emphasized, however, that the Resistance supporters are aware of the conspiracy, adding that they will reiterate their commitment to the Resistance cause in the upcoming elections.
Source: Al-Manar English Website