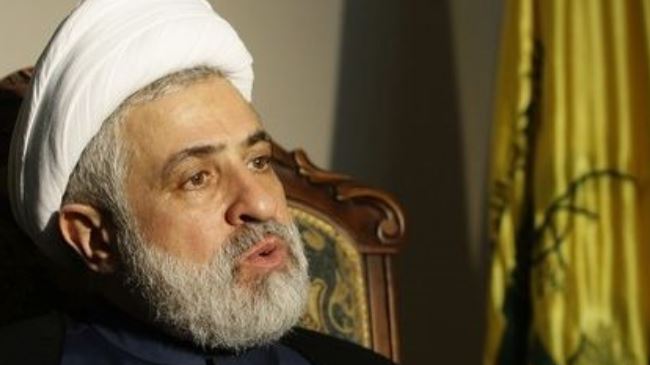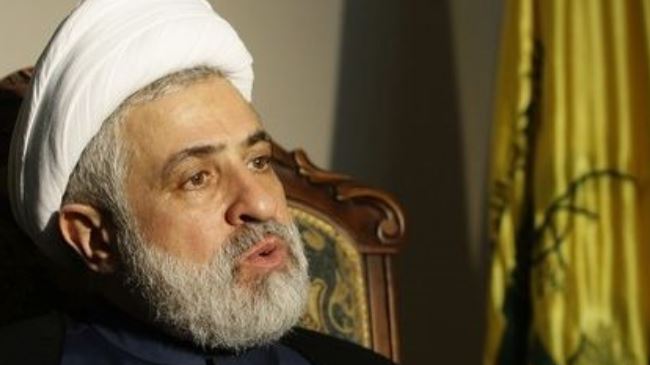 The Lebanese resistance movement Hezbollah says it holds firm against Israel and Takfiri terrorists.
Addressing a gathering in the Lebanese capital of Beirut, Hezbollah Deputy Secretary General Sheikh Naim Qassem said that the movement's forces along with Lebanese nationalists have managed to brave terrorism.
The resistance has successfully foiled militant attempts to spark sectarian tensions in Lebanon, said Qassem, who called for political and military support for the Lebanese army to help it fulfill its security duties.
Hezbollah maintains several military posts along Lebanon's largely-unpatrolled eastern border to block the inrush of militants.
Lebanon's military is still struggling to stamp out the growing threat of terrorism emanating from the foreign-backed militancy in neighboring Syria.
Referring to Takfiri terrorist groups, the Hezbollah official stressed that the party does not fear, what he called, the "noise" created by the ISIL or al-Nusra Front because they do not represent Islam.
Hezbollah Secretary General Seyyed Hassan Nasrallah has also said in the past that the movement is determined to defeat terrorists and Takfiri militants. "There is no room for surrender or defeat whatever the size of the confrontation or pressures," he has said.