Syria
Hezbollah: Victory of Qusayr Severe Blow to US-Israeli-Takfiri Scheme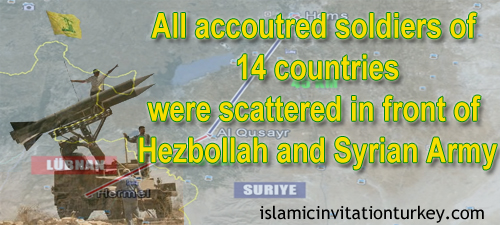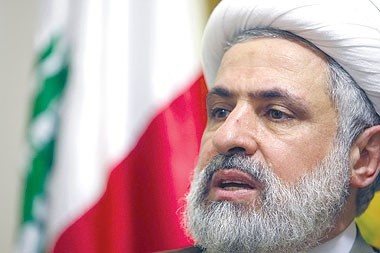 Deputy of Hezbollah Secretary General Sheikh Naim Qassem stated on Wednesday that the achievement of the Syrian army in the border town of al-Qusayr dealt a "severe blow to the American-Israeli-Takfiri scheme."
"The withdrawal of the opposition's fighters from al-Qusayr is a knockdown to the scheme of the United States, Israel and the Takfiris," Sheikh Qassem expressed after a meeting with Syrian Social National Party Vice President Toufiq Mhanna.
"The battle today has one goal only which is to face Israel and those serving its interest. Hezbollah's stances are based on this," he added.
"Today it has been proven that betting on the fall of a Syria that supports the resistance is a delusion and a failure, so is choosing political stances based on the achievements of the American-Israeli scheme."
His eminence reiterated calls for finding a political solution to the Syrian crisis, rejecting international powers' attempts to take over lands in the Arab world and support the Zionist entity.
"The region's people have set their minds on recovering their lands and their rights," he assured.
Syria's mercenaries conceded on Tuesday they had lost the battle for the strategic town of al-Qusayr.
The Syrian Army launched on May 19 a large-scale operation in the city to clear the area of terrorist gangs and liberate the citizens stuck there.