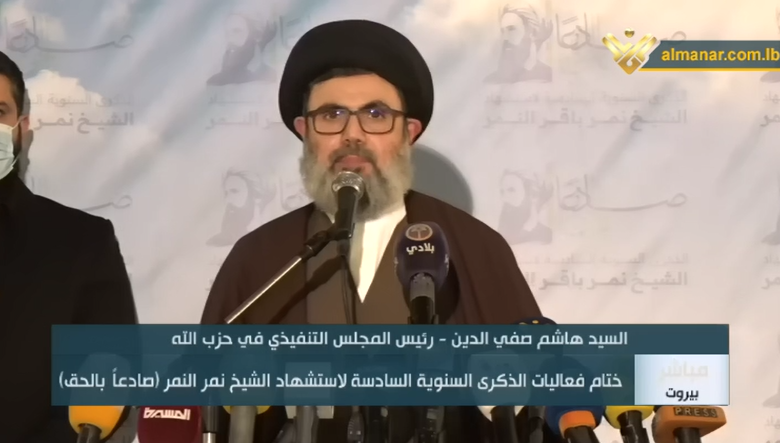 The Arabian Peninsula opposition held on Wednesday a conference that marks the sixth anniversary of the martyrdom of Sheikh Nimr Baqer Nimr, who was executed by the Saudi regime authorities, in Beirut's Dahiyeh.
During the conference, a number of commanders and politicians from Lebanon as well as the Arab countries delivered speeches, calling on the Saudi royal family to halt its aggression on Yemen and deactivate its dictator policy against the local citizens.
Head of Hezbollah Executive Council Sayyed Hashem Safieddine addressed the conference, confirming that the Party supports the Arab Peninsula Opposition.
Sayyed Safieddine called on Saudi to stop bullying the Arab and Islamic countries and halt its aggression on Yemen, stressing that Saudi interferes in the Lebanese domestic issues blatantly.
Sayyed Safieddine affirmed that the Lebanese subdued the masters of the Saudi regime, vowing to prevent the royal dynasty from controlling Lebanon.
It is worth noting that Sheikh Nimr Baqer Al-Nimr was executed over his stances which plead only equality in Saudi Arabia. His eminence did not lead an inversion against the Saudi dynasty, yet used his words to face the oppression of the ruling family in the Kingdom.
Source: Al-Manar English Website