North America
Syria
High-Profile ISIL Terrorist in Syria Transferred to US Base in Heliborne Operations
The US forces relocated one of the key ISIL terrorists in Syria to one of their bases which has been occupied by Washington in the war-hit country.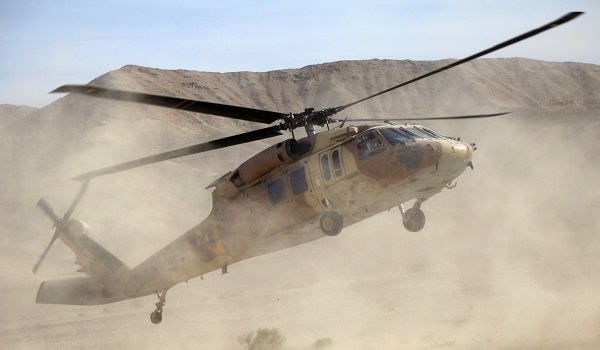 The Arabic-language Baghdad al-Youm news website quoted a security source as saying on Saturday that the US forces have launched heliborne operations in Syria near the border with Iraq to transfer a key ISIL terrorist to their bases in the country.
Meantime, an Iraqi source earlier said that the US forces have informed the Syrian Democratic Forces after the SDF's control over the town of Baqouz that ISIL ringleader Abu Bakr al-Baghdadi is still in Syria.
Local sources said earlier this month that more ISIL terrorists had been evacuated from Eastern Deir Ezzur by the US forces.
Local sources in Eastern Deir Ezzur reported that the US-led coalition forces staged heliborne operations near Badiyeh al-Tonak region, rescuing the ISIL militants on 3 helicopters.
They added that the evacuated terrorists were likely senior ISIL commanders, noting that a number of other ISIL militants were also transferred in another heliborne operation in al-Shifeh district of the town of al-Kashkiyeh in Eastern Deir Ezzur.