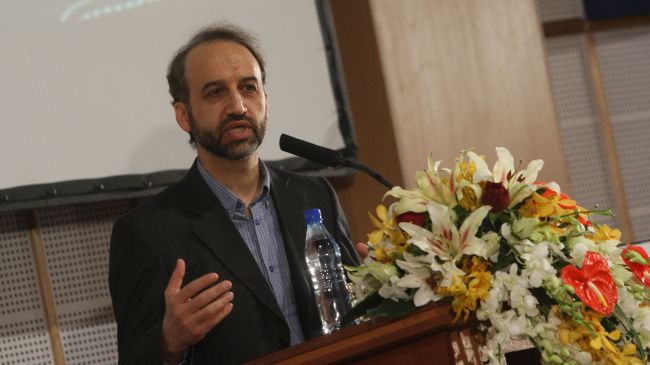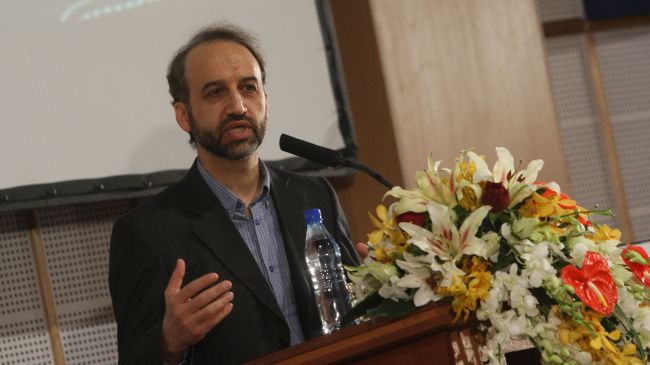 Head of the Islamic Republic of Iran Broadcasting (IRIB) World Service Mohammad Sarafraz says Iran's newly-launched Spanish-language international HD channel, Hispan TV, serves as a conduit for Tehran's ties with the anti-US bloc in Latin America.
"This channel is Iran's communication bridge with Latin American countries and many of the Latin American states, [which are] anti-US in nature, have warmly welcomed the programs on this channel," said Sarafraz at the inauguration ceremony of Hispan TV in the Iranian capital, Tehran, on Tuesday.
The round-the-clock channel is currently producing 128 documentaries in nine Latin American states, which portray the social and political conditions in those countries, he added.
Sarafraz pointed to the history of US colonialism in Latin America and Washington's ongoing plots against the regional countries throughout the contemporary times, and praised the independent and anti-US policies of most of the Latin American states.
He pointed to the widespread popular movements against capitalism and the US-backed corrupt regimes in different parts of the world and described the developments as a "global awakening" which are based on the thoughts of late founder of the Islamic Republic Imam Khomeini.
Sarafraz also attached significance to the popular uprisings and revolutions across the Middle East and North Africa and the growing anti-capitalism "Occupy" movements in the US and many Western countries.
The head of the IRIB World Service lashed out at the "Western "colonialist powers" for their efforts to "muffle the voice of" the IRIB World Service, by resorting to measures such as revoking Press TV's license in the UK and jamming IRIB signals across Europe, and insisted that Iran has succeeded in conveying its messages to the world "quite clearly" in the face of the West's disruptive measures.
Sarafraz argued that the IRIB's outstanding role in reinforcing the Islamic Awakening and exposing the real nature of the world arrogance has infuriated the global hegemonic powers.
Hispan TV, which can also be viewed on mobile phones and the Internet, had earlier gone on air with a limited broadcast in December.
It is the third specialized channel launched by the IRIB after the Arabic language Al-Alam television network and the 24-hour English-language Press TV.