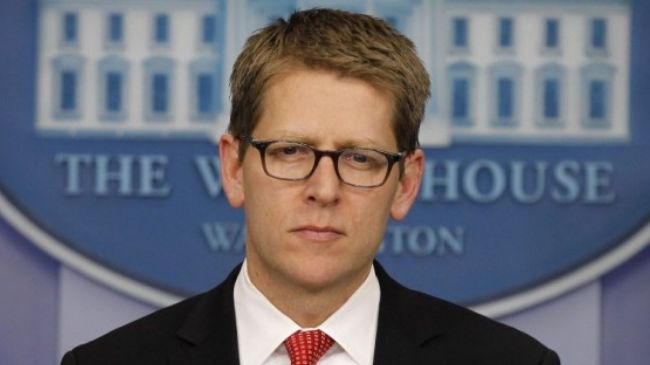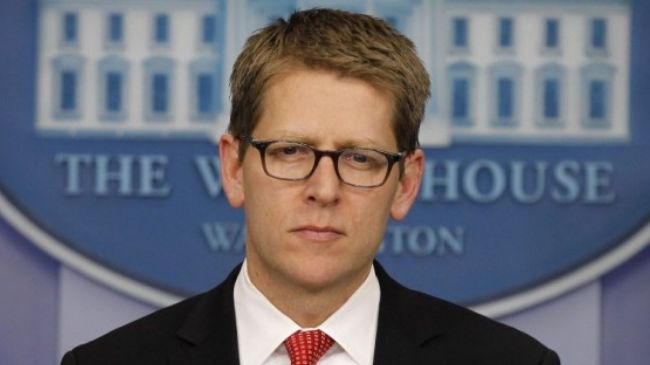 White House spokesman Jay Carney says the "history of mistrust" between Tehran and Washington is "deep."
"The history of mistrust between the United States and the Islamic Republic of Iran is deep and it will not be erased overnight," Carney said during a press briefing on Monday.
His comments came after Iranians from all walks of life took to the streets across the country on Monday to mark the historic takeover of the former US embassy in Iran 34 years ago.
On November 4, 1979, a group of revolutionary Iranian university students seized the US embassy, which they believed had turned into a "den of espionage" aiming to overthrow the nascent Islamic Republic establishment. Documents found at the compound later corroborated the claims by the revolutionary students.
Carney further touched upon the nuclear negotiations between Tehran and six major world powers and said, "We're engaged in serious and substantive negotiations" over Iran's nuclear energy program in an effort to "gain more transparency into their nuclear activities."
Iran and the six powers – the United States, China, Russia, France, Britain and Germany – held closed-door discussions on Iran's nuclear energy program in Geneva, Switzerland, on October 15-16. The two sides agreed to meet again in Geneva on November 7-8.
On October 30-31, the representatives of Iran and the five permanent members of the UN Security Council plus Germany also held two days of expert-level talks over Tehran's nuclear issue in the Austrian capital, Vienna.