Europe
Hollande orders PM to form new cabinet amid feud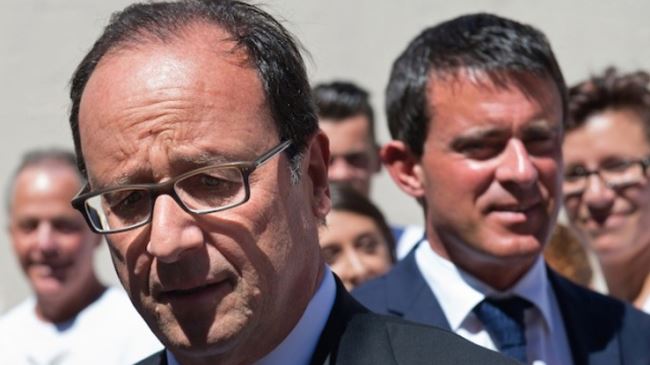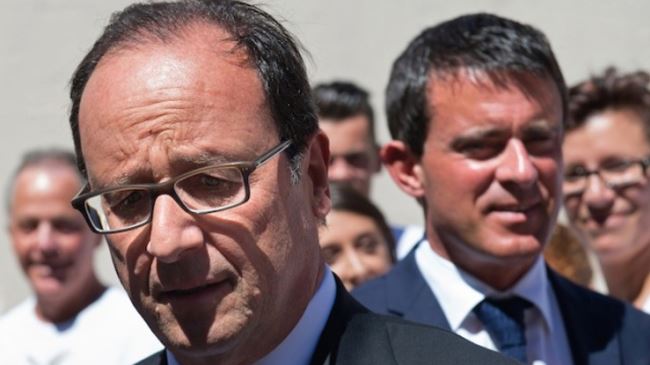 French President Francois Hollande has dissolved the government, asking Prime Minister Manuel Valls to form a new government amid a row over austerity policies.
Valls presented his government's resignation on Monday, a day after Economy Minister Arnaud Montebourg called for new economic policies.
Valls accused the minister of crossing a line with his open criticism of the government's policies. Hollande reappointed Valls, asking him to form a new cabinet "consistent with the direction he has set for the country."
The French presidency said the new cabinet line-up would be announced on Tuesday, August 26.
The president has not given any reasons for his decision, but the move came after Montebourg criticized Hollande's economic policies and questioned what he called Germany's obsession with budgetary rigor.
He has blamed the current eurozone crisis on Germany, saying the eurozone's largest economy was "trapped by the austerity policy she has imposed on all of Europe."
The criticism came after Hollande announced last week that he would back reforms but would not back down from his policy that is based on bigger tax cuts for businesses.
On August 14, the French government slashed its growth forecasts for both the current and next year, saying it would miss its public deficit target in 2014 after data showed the economy delivered no growth for the first two quarters.
France's austerity measures have put its citizens under more financial pressure than ever. Sales taxes and retirement taxes have been raised, while massive cuts to social services have forced households to dip into their own pocket to cover for the government's absence.