Iran
Middle East
HOPE initiative aimed at reducing regional tensions: Senior diplomat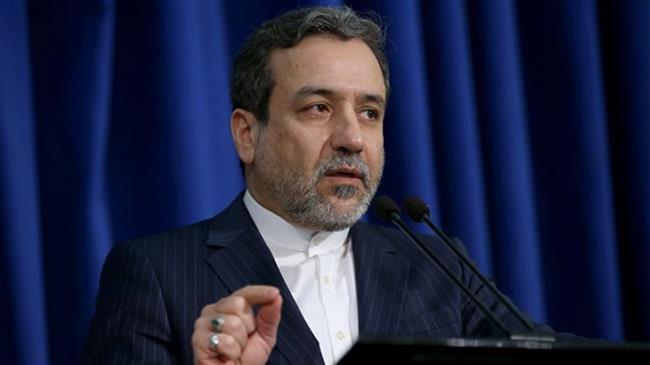 Iranian Deputy Foreign Minister for Political Affairs Abbas Araqchi says Tehran's proposed plan for ensuring security in the Persian Gulf aims to reduce tensions in the strategic region.
Araqchi said in a meeting with visiting Kuwaiti Deputy Foreign Minister Khaled al-Jarallah on Thursday that a constructive approach to the initiative — known as Hormuz Peace Endeavor (HOPE) — is a step toward defusing regional tensions, and reaffirmed Iran's readiness to find a practical mechanism along with all countries in the region to implement the plan.
"Iran believes in a collective collaboration among regional states for maintaining security, and regards dialogue as the sole solution to attaining such a goal and tackling hardships," the senior diplomat said.
Speaking to reporters in late September before setting off to take part in the annual session of the United Nations General Assembly, Iran's President Hassan Rouhani said the HOPE initiative was aimed at establishing long-term peace in the Persian Gulf, something he said could not be achieved as long as outsiders were present.
"This plan is about collective work within the Persian Gulf region and we want all countries of the region to partake in it," Rouhani said. "Of course, the plan that will be laid out at the United Nations won't be just about security, but rather economy and other issues, all in line with security matters," he added.