North America
Afghanistan
Asia-Pacific
Hopeless Biden admits evacuation of all Americans from Afghanistan carries 'risk of loss'
US President Joe Biden has tried to restore a sense of calm to the chaotic evacuation effort in Afghanistan, promising to bring home any American still trapped in the war-ravaged country but refusing to rule out the "risk of loss."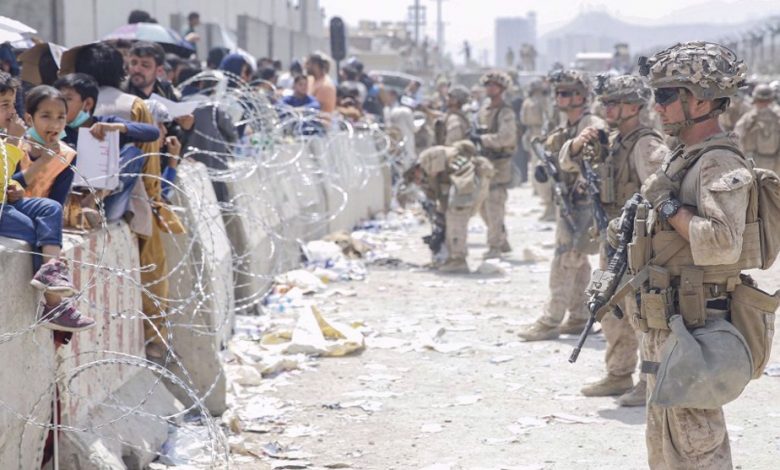 "Let me be clear: Any American who wants to come home, we will get you home," Biden said on Friday before adding, "I cannot promise what the final outcome will be, or that it will be without the risk of loss."
Biden, who has faced scathing criticism for the disorderly manner in which he withdrew American forces from Afghanistan, acknowledged that he did not know exactly how many Americans were still waiting to be evacuated out of the country.
In the days since the Afghan government in Kabul and security forces crumbled into the hands of the Taliban, the Biden administration has been scrambling to remove American civilians and thousands of Afghans who assisted US forces during the course of the war.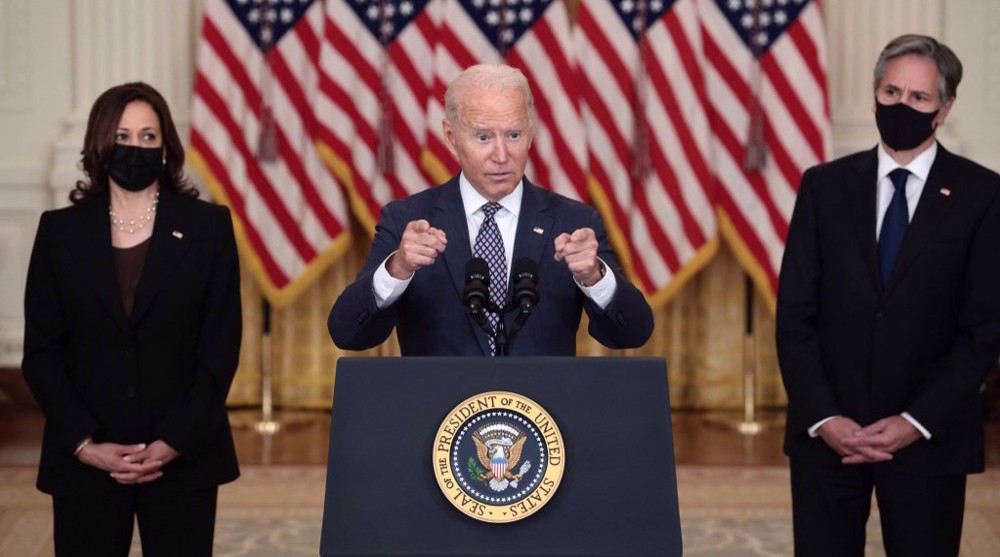 The evacuation has proven more difficult than US authorities had expected as those seeking to escape are struggling to get past crushing crowds and Taliban checkpoints to get to the Kabul airport, Afghanistan's sole point of departure for the evacuation effort.
Biden said he was moved by "heartbreaking" scenes of chaos and desperation at the Kabul airport, which sparked international outcry this week.
The president said he was as committed to airlifting Afghans who helped US forces as he was to evacuating the Americans. That pledge represents a potentially vast expansion of Washington's many unfulfilled promises on Afghanistan, given the tens of thousands of translators and other helpers, and their family members, facing retribution from the Taliban.
"We're making the same commitment" to Afghan helpers as to US citizens, Biden said, offering the prospect of assisting Afghans who largely have been struggling on their own to get the documents and passage into the airport.
Biden had previously vowed that the withdrawal from Afghanistan would be orderly, deliberate and safe and that there were no circumstances allowing Afghanistan to suddenly fall to the Taliban.
But the militants launched a shocking military blitz in recent weeks that saw them overrun all provincial capitals even as the United States was still in the process of completing its troop withdrawal. The campaign ended on August 15 when the Taliban took control of the capital Kabul shortly after president Ashraf Ghani had fled the country.
After the president's remarks, Pentagon chief Lloyd Austin told members of the House of Representatives in a call that Americans in Kabul have been "beaten" by the Taliban, according to multiple sources on the call.
Austin told the lawmakers that the beating of Americans was "unacceptable" but claimed that the Taliban were not hindering Americans seeking to get to the airport.
A White House official however was quoted by CNN as saying that Americans were facing "challenge and chaos at the airport."
"It's a volatile situation on the ground," the official said.
Asked about Austin's comments and the reports of beatings, Pentagon press secretary John Kirby said Friday, "We're certainly mindful of these reports and they're deeply troubling, and we have communicated to the Taliban that that's absolutely unacceptable, that we want free passage through their checkpoints for documented Americans."
The US military used helicopters to evacuate 169 Americans from a hotel near Kabul's airport, Kirby said, providing new details about a mission that Biden in his speech called "one of the largest, most difficult airlifts in history."